New Part-time Course: Building Regulatory Engineering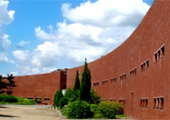 Published on: Wednesday, 02 March 2011
This course addresses many of the key areas of the building regulations, and pays particular attention to the preparation of Fire Safety Certificate applications, together with the recently introduced Disability Access Certificate applications.
As the quota for the course in March has been filled, a second course will begin on Friday 6th May 2011. The deadline for completed Application Forms is Wednesday 13th April 2011.
Please click here for more detailed information.