Launch of the National Academy's Annual Awards for Excellence in Teaching 2011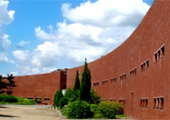 Published on: Thursday, 03 March 2011
Launch of the National Academy's Annual Awards for Excellence in Teaching 2011

The National Academy for the Integration of Research, Teaching and Learning (NAIRTL) has recently launched its 2011 National Awards for Excellence in Teaching Programme. This is the fourth year of the initiative, which was launched in 2008.
This initiative recognises those who combine outstanding teaching with innovative research to enhance student learning and cognizant of national recommendations that "the recognition of excellence in teaching should underpin strategy for the ongoing development of Higher Education" (National Strategy for Higher Education to 2030, pg 59),
Previous recipients of the National Award for Excellence in Teaching include senior and junior staff members from eleven different Higher Education Institutions, and across multiple disciplines including Economics, Education, Engineering, English, Law (Human Rights), Management & Marketing, Mathematics, Medicine, Nursing and the Sciences.
The Awards Ceremony will take place in Dublin Castle in December 2011 where five awards of €5,000 will be made. Previous Awards presenters have included President of Ireland, Mary McAleese and Hon. Mrs Justice Catherine McGuinness. Senior managers of the thirty eight HEIs linked with the National Academy are invited to submit up to three nominations in relation to individuals or groups of staff members, and all levels and category of staff (Professor, Senior Lecturer, Lecturer, Assistant Lecturer, full-time, part-time etc) are eligible for nomination.
Full details, a flyer and the nomination form are available on the National Academy website www.nairtl.ie/Awards The closing date for receipt of nominations is 20th May 2011.