Health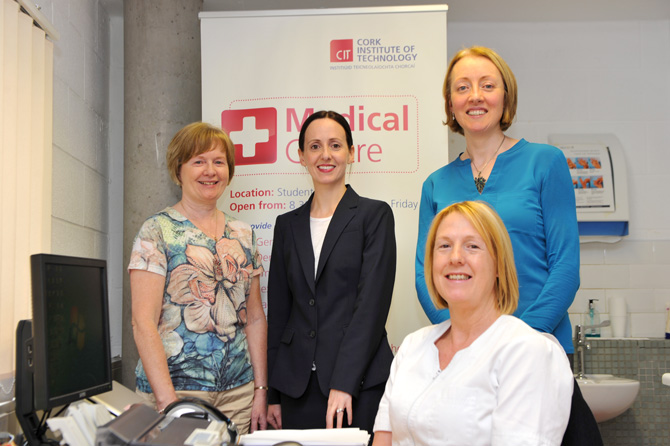 Medical Centre
The Medical Centre is situated on the Bishopstown Campus. We are available to all of our full-time students including those in the CIT Cork School of Music, the CIT Crawford College of Art and Design and the National Maritime College of Ireland. We are open to students during term time and provide a comprehensive range of services suitable for students' needs.
Our doctors do not do house calls. If you are sick after hours a Family Doctor Service is provided by SouthDoc, Tel: 1850 335 999. This service operates at night and weekends. Students who do not have a medical card have to pay the appropriate fee for this service at the time.
What the Medical Centre provides:
Medical attention to all full-time students.
Consultations with the Doctors and Nurses are by appointment only.
Urgent cases will be seen as soon as possible on the day.
Specialist clinics including Asthma, Sexual Health, Sports Injury and Vaccination.
Health Promotion/Education/Smoking cessation
Fees
Consultation with Doctor €10
Consultation with Nurse No charge
Location
We are situated in the Student Centre on the Bishopstown Campus.
Opening Hours
We are open from
8.30am – 5.00pm Monday to Thursday
8.30am – 2.30pm on Friday
Also open through lunch
Contact
Receptionist: Marian Walsh for appointments and other queries. Tel: 021 433 5780
| | |
| --- | --- |
| Staff | Special Interest |
| Dr Aileen Scullion | Asthma & Occupational Health |
| Dr Caroline Faul | Dermatology & Travel Medicine |
| Dr Aidan Kelleher | Sports Medicine & Mens Health |
| Mary Gleasure | Physio |
| Conor O'Mullane | Physio |
| Nurse Joan Brosnan | |