Amgen buy Pfizer Dublin plant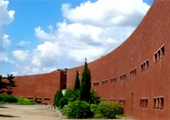 Published on: Friday, 11 March 2011
Amgen Inc. and Pfizer Inc. today announced that they have signed an agreement for the sale of Pfizer's manufacturing facility located at Dun Laoghaire, County Dublin to Amgen. The transaction is expected to close in the second quarter of this year. The Pfizer facility is a 37,000 square-meter aseptic operations facility with freeze dry product and liquid vial filling operations. The transaction anticipates that the majority of the employees at the site (approximately 240) will transfer their employment to Amgen. A smaller group (about 40) will remain employed by Pfizer as part of the terms of the agreement
"As we expand internationally, the Dublin site will help us deliver a growing supply of Amgen medicines for patients worldwide," said Madhu Balachandran, senior vice president, Amgen Manufacturing. "We are impressed with the technical expertise and commitment to excellence demonstrated by the employees who work at the Dun Laoghaire site and look forward to welcoming them to Amgen's global manufacturing team."
Welcoming the announcement, Dr Paul Duffy, Vice President Primary Care, Pfizer Global Supply said, "This is a good day for colleagues and for Ireland Inc. as it proves we remain an attractive location for high calibre investment.
Under terms of the agreement, Amgen will manufacture Pfizer's products at the facility for an interim period and Pfizer will lease a portion of the facility from Amgen for an interim period. Amgen intends to develop the capability to formulate and fill its biological products at the site and expand the manufacturing capabilities there over time.
Commenting on the announcement by Amgen to take over the Pfizer facility in Dun Laoghaire, Barry O'Leary, CEO of IDA Ireland said, "This investment by Amgen, the largest biotechnology company in the world, gives a substantial boost to Ireland's Life Sciences sector. Today's announcement represents a significant win for Ireland due to Amgen's leading position in the industry and the strategic nature of the proposed development for the company."
The full text of the press release from IDA Ireland is available here.