Conversion courses available FREE to eligible unemployed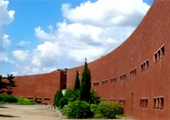 Published on: Tuesday, 14 June 2011
The "Springboard" initiative, a national programme, consists of programmes specifically aimed at individuals who are unemployed and seeking new opportunities. The programmes are open to individuals who have been on the live register for at least six months, either in receipt of jobseekers allowance or signing for credit. They are free to eligible people and applications for all programmes offered under the Springboard initiative are submitted online via the Bluebrick website.
Full details regarding the CIT programmes and eligibility criteria are available on the Springboard portal.
Courses offered by this department under this initiative are:
Certificate in Chemical and Bio-Pharmaceutical Engineering - this corresponds to our "Qualifying Year", see the Springboard portal for full details or the page on this site for frequently asked questions about the content
BSc in Good Manufacturing Practice and Technology
Higher Certificate in Science in Good Manufacturing Practice & Technology;
The Certificate in Chemical and Bio-Pharmaceutical Engineering comprises a mixture of second year and third year chemical engineering modules and is aimed at Level 7 and Level 8 science or engineering graduates. Completing the course will facilitate the likes of mechanical engineers, chemists or biologists who want to work in the pharmaceutical, biotechnology or food industries. The extra skills will be of benefit and the fact that you have taken the initiative to seek extra skills should impress employers.
Graduates of the Certificate will be qualified to enter the final year of the Chemical Engineering Honours degree programme. All last year's honours degree graduates are now employed. Half of this year's class already have jobs. Course fees are payable for the final year of the chemical engineering degrees should one choose to continue on and do it.
CIT has 350 places on offer on 18 different programmes, for a full list of programes see the main CIT site here.