BioMarin to acquire Pfizer's Shanbally, Cork, plant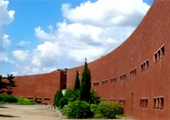 Published on: Thursday, 23 June 2011
BioMarin Pharmaceutical Inc. (Nasdaq: BMRN) has reached agreement with Pfizer to acquire its manufacturing facility in Shanbally, Cork. BioMarin, a California headquartered company, plans to create over 100 high quality jobs in the next 5 years with the support of Government through IDA Ireland.
The company is investing $48.5 million to purchase the Shanbally plant, a 133,000 sq.ft. bulk biologics manufacturing facility. Biomarin focuses on the treatment of rare diseases and has a number of new product candidates in late stage development. The company plans to occupy the Shanbally plant in a phased transition with substantial manufacturing activities being tied to results of its ongoing Phase 3 clinical study for N-acetylgalactosamine 6-sulfatase (GALNS) for the treatment of Mucopolysaccharidosis IVA (MPS IVA, also known as Morquio A Syndrome). It is anticipated that the facility will be licensed for GALNS production by 2015.
Commenting on the announcement IDA Ireland CEO, Barry O'Leary, said, "This is a strategically important development for BioMarin as it is the first time the company has placed internal biopharmaceutical production activities outside of the US. It is also the next phase in BioMarin's expansion into Ireland's Life Sciences industry, following the establishment of an international Supply Chain and Logistics presence in Dublin earlier this year. The decision to acquire the Shanbally plant is a significant endorsement of Ireland's wealth of talent and expertise."

"Ireland has a long, successful track-record of attracting significant pharmaceutical investment from multinationals. We have established Ireland as the second largest Development and Manufacturing (D&M) location in the world for Biopharmaceuticals, after the US. I am delighted to welcome BioMarin, a leading global biopharmaceutical company, to Ireland and look forward to working closely with the company as it develops its operations here", concluded Mr. O'Leary.
More details are available in the IDA Ireland press release.