MSD opens two new facilities at its Brinny, Cork, site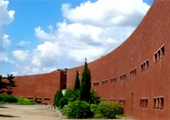 Published on: Wednesday, 22 June 2011
MSD has opened two new facilities, a Centre of Expertise and a Pneumococcal Vaccine Conjugation Facility, together valued at €26.8 million, at its site in Brinny, Co. Cork.
The new Brinny Bioassay Centre of Expertise will focus on bioassays for therapeutic protein products and will support other MSD sites including Carlow. Brinny has 20 years expertise in bioassay which was a major contributing factor in MSD's decision to base the Bioassay Centre of Expertise at Brinny. Ten highly qualified individuals will work at the Bioassay Centre.
MSD is the leading supplier of adult pneumococcal vaccine globally, having distributed more than 140 million doses worldwide. Pneumococcal Conjugate Vaccine (PCV) will protect infants from this life‐ threatening disease which is the leading cause of vaccine‐preventable death in children less than 5 years old worldwide. The Brinny Pneumococcal Vaccine Conjugation Facility will produce vaccine for clinical trials in immunisation against pneumococcal disease for paediatric use. The Brinny facility will employ 60 people initially through construction, commissioning, qualification and clinical supply phases and 30 highly qualified technicians long term, subject to clinical trial success. The facility will have the capacity to produce 100 million doses of pneumococcal conjugate vaccine a year. MSD's site in Brinny, Co. Cork is an Active Pharmaceutical Ingredient (API) and sterile manufacturing centre of expertise. Established in 1980, 511 people are currently employed at the site.