Dave Murphy (class of 1985) takes up position as CEO of PM group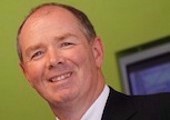 Published on: Sunday, 14 August 2011
Congratulations to Dave Murphy (class of 1985) on taking up the position of Chief Executive Officer of PM Group. Since joining PM Group in 1989, Dave has held a variety of roles including general management, business development, engineering design and project and construction
management working with a number of leading multi-national clients, including two periods spent working in the US. He has been a member of the executive committee since 2001 and was appointed to the Board of PM Group in 2006. He is a chartered chemical engineer and holds a MSc in Executive Leadership from the University of Ulster.
About PM Group
PM Group is headquartered in Ireland, has over 1,600 employees and operates across 25 countries. Its multi-disciplinary teams deliver complex capital projects to clients in the Biopharmaceuticals; Food and Nutritionals, Advanced Manufacturing; Medical Technologies; Research and Development; Transportation; Healthcare; Education; Environmental and Commercial sectors. Clients include leading multi-national private and public companies.