MSD host visit by first & second years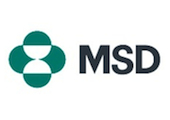 Published on: Thursday, 24 November 2011
Second and first year students, led by Dr. Aisling O'Gorman, visited MSD Ballydine to see how chemical and biopharmaceutical engineering is applied in practice. Following a safety orientation and some refreshments, we visited the pilot laboratory where an entire process can be operated at small scale. The tour brought us to the original production buildings and the newer operations, demonstrating the evolution in facilities layout, control room systems and equipment through the years. As well as production, we visited the utility areas: solvent recovery, waste water treatment and tank farm. Plenty of opportunites were provided to see equipment at first hand.
Sean Owens (class of 1993) described how a graduate chemical engineer can move into a variety of different roles and have an interesting and varied career path within MSD. Of the 60 chemical engineers on site, 19 are CIT graduates. Dermot O'Brien (class of 1997) followed with a presentation on the "Timeline of a drug product from discovery to market", explaining how the Ballydine site has evolved to take on a commercialisation role.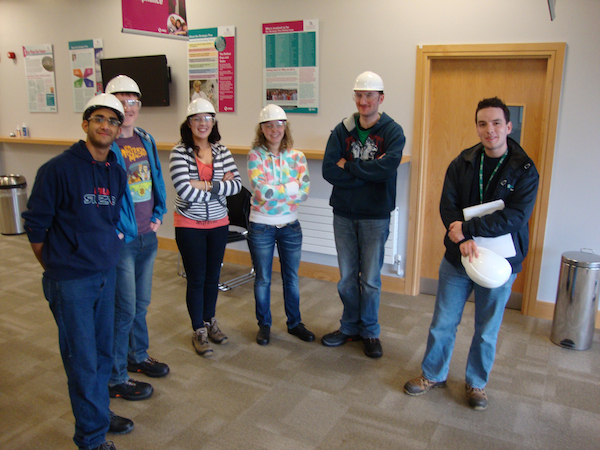 Some first year students accompanied by Daniel Breen (class of 2010).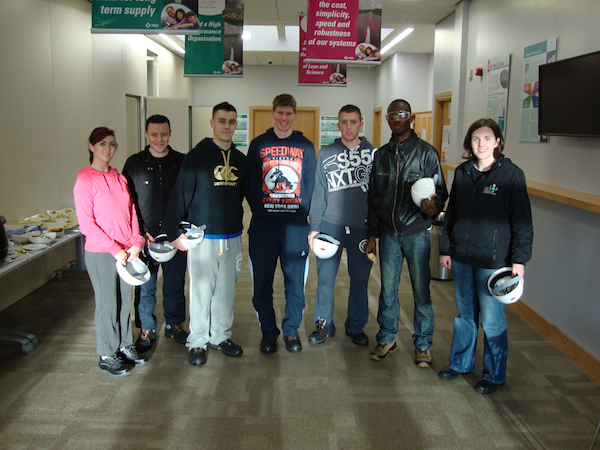 Some second years accompanied by Paula Archbold (class of 2007).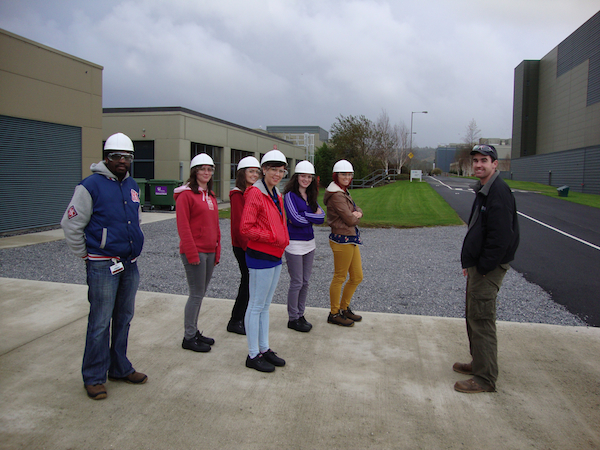 Second year students with David Keogh (class of 2007).