UK universities celebrate record chemical engineering intake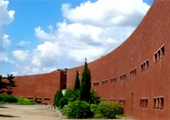 Published on: Thursday, 22 December 2011
The number of students opting to study chemical engineering at UK universities increased by 16% this year, with record student numbers totalling more than 2000 for the first time.
New figures published by UCAS (The Universities and Colleges Admissions Service) show that 2117 students began studying chemical engineering this year, compared to last year's previous record-high of 1820. The latest figures represent the biggest ever year-on-year increase in student numbers in a subject that has seen a 125% increase in student numbers over the past eleven years.
For more on this topic, visit the Institution of Chemical Engineers news item here.