Department wins funding to research continuous processing in pharma sector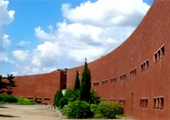 Published on: Tuesday, 25 September 2012
We have been funded under the Enterprise Ireland Pharmaceutical Manufacturing Technology Centre Initial Research Programme call entitled Enabling and Control of Continuous Processing. The Project will establish best practice through Quality by Design (QbD) and Process Analytical Technology (PAT) initiatives to achieve a quality product consistently from a continuous dry granulation process in order to support manufacturing. Led by the School of Pharmacy in UCC, project partners include CIT's Centre for Advanced Photonic and Process Analysis (CAPPA), and WIT's Pharmaceutical and Molecular Biotechnology Research Centre (PMBRC).
We will demonstrate a generic approach to design a robust dry granulation manufacturing process that delivers products with critical quality attributes. In doing so, the project proposes to improve the dry granulation manufacturing process which will shorten development times, provide processing solutions for challenging materials, and improve quality of finished product.
Please contact Dr Sandra Lenihan or Caroline O'Sullivan for further information on this project. Email: Sandra.Lenihan@cit.ie or Caroline.OSullivan@cit.ie
For firther information on the Competence Centre initiatives, click here.