Large audience attends lecture by Dr. Adrian Daly on PAT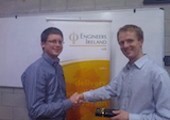 Published on: Friday, 15 February 2013
Pfizer are using spectroscopic techniques such as NearIR, MidIR and Raman to follow the progress of reactions and crystallisations both at pilot scale and industrial level. FBRM technology is being used to monitor particle size and shape in crystallisations and reactions.
Dr. Daly presented a comprehensive and detailed lecture that demonstrated examples of the use of these technologies:
MidIR spectroscopic data is used to automatically control an industrial scale reaction – a world first.

Another case study was the use of NearIR to measure the concentration of the liquid phase and FBRM for the solid phase in a crystallisation step. This data was used for the automatic control of the cooling system of the industrial scale crystallisation to ensure that the process stayed close to the saturation curve.

These and other techniques were also used for the automatic control of continuous processes. Furthermore, the use of hand held NIR and Raman instruments to confirm the composition of materials without having to open drums was also discussed.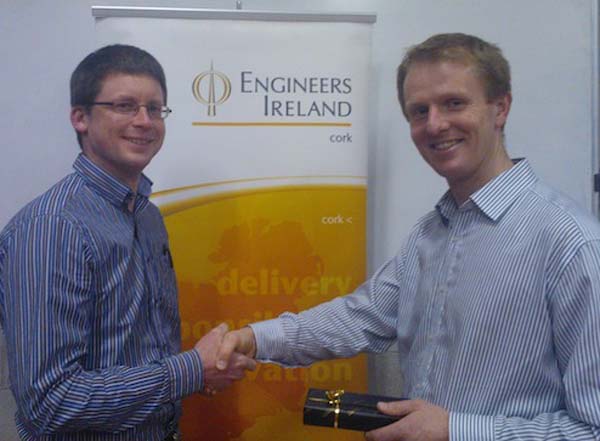 Ronan Duggan (left) from Engineers Ireland congratulates Dr. Adrian Daly (right) on an excellent presentation.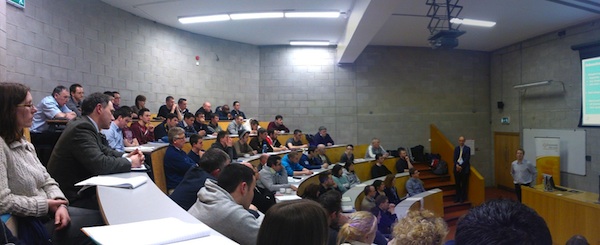 An attentive audience!