Evening lecture:Engineering Solutions to Technology Transfer and Capacity Challenges 4th Feb 18.30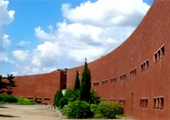 Published on: Monday, 27 January 2014
Synopsis
BioMarin focuses on developing first-in-class and best-in-class therapeutics that provide meaningful advances to patients who live with serious and life-threatening rare genetic diseases. This talk will focus on the technology transfer and facility fit for a biopharmaceutical process to produce the active drug substance for one of these therapies. It will showcase some of the engineering considerations with respect to designing and operating such a facility, using examples of engineering case studies from the BioMarin site in Shanbally, Ringaskiddy.
Speakers
Anna Lindeberg holds a degree in Chemical Engineering from Washington University in St. Louis and is currently Director of Manufacturing Science and Technology.
Dave O'Shea holds a degree in Applied Physics and Instrumentation from CIT and is currently Facilities Services Engineer.
John O'Brien holds a degree in Mechanical Engineering and Process Plant Technology from CIT and is currently Facilities Services
Engineer.
Neil McCarthy holds a degree in Energy management and Renewable Energy from Ulster University and is currently Lead Utilities Engineer.
Venue
This event is a joint Engineers Ireland and Institution of Chemical Engineers activity. It wil be hosted by CIT in the Library & IT Building, room IT5, with tea, coffee & sandwiches at 18.00 and the lecture will begin at 18.30.
Contact: Rónan Duggan ronan.g.duggan@gmail.com