Aaron Kenny awarded best chemical engineering poster prize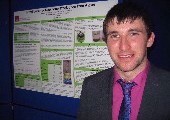 Published on: Monday, 14 April 2014
Aaron Kenny's poster was judged the best of the chemical engineering research project posters exhibited at this year's Engineering Exhibition.
Aaron's project was part of his final year work on his B.Eng (Hons) in Chemical & Biopharmaceutical Engineering and was entitled: "Production of Bioethanol from Algae". His project supervisor was Mr. Ian O'Sullivan. The judges were both from MSD this year, Donal Kelleher, Sterile IPT Lead, from MSD Brinny and Raymond Boyse, Commercialization Project Leader, from MSD Ballydine.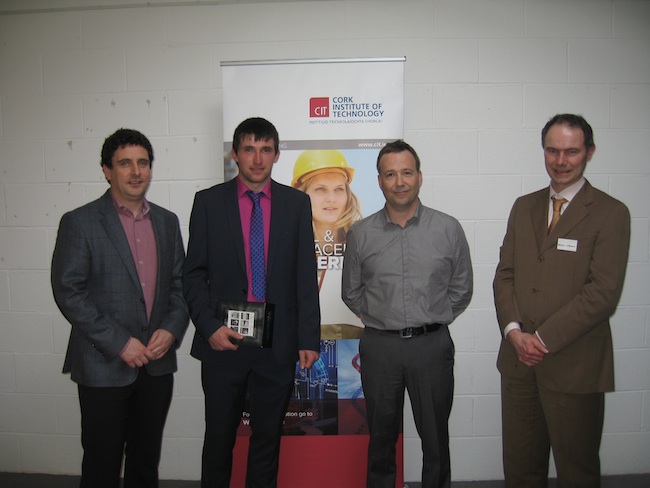 L-R: Donal Kelleher, MSD Brinny, Aaron Kenny, Raymond Boyse, MSD Ballydine, Dr. Michael J. O'Mahony, CIT
The exhibition itself is Ireland's largest Educational Engineering and Innovation event with over 200 stands showcasing the wide range of mechanical, manufacturing, biomedical, chemical, sustainable energy and transport engineering projects completed by students in CIT.