75 words explaining why chemical engineers matter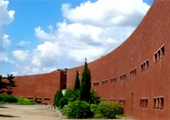 Published on: Monday, 12 May 2014
The May edition of the IChemE's magazine: TCE The Chemical Engineer contained a number of 75 word descriptions explaining why chemical engineers matter across a range of topics, here are a selection:
"Chemical engineers safely provide the paint and canvas of civilisation so that others may paint the picture."
Keith Plumb FIChemE, Cheshire, UK
"Humans need water, food and energy to survive. Our economies need materials, drugs, and fuel to succeed. Our environment needs protection and businesses that are safe to operate. Transforming materials into valuable products, and minimising and treating waste are critical to successful business and economies.
Chemical engineers are at the heart - developing, designing and operating these processes to ensure we can safely make the things we need, efficiently, cost effectively and safely without damaging the environment."
Mark Phillips FIChemE, Beaconsfield, UK