Janina Zambrzycka presented with the inaugural Niall Condon Pfizer Process Safety Award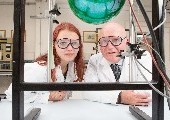 Published on: Friday, 14 November 2014
In recognition of Pfizer's on-going commitment to Process Safety and excellent safety performance and the successful partnership with CIT, CIT is now inaugurating the Niall Condon Pfizer Process Safety Scholarship for an undergraduate chemical engineering student. This year, Janina Zambrzycka was successful. In subsequent years, the award will be presented to a third year chemical engineering student, achieving among the top three aggregate marks in second year and following an interview. The award will consist of a medal and an internship with Pfizer in the Process Safety area.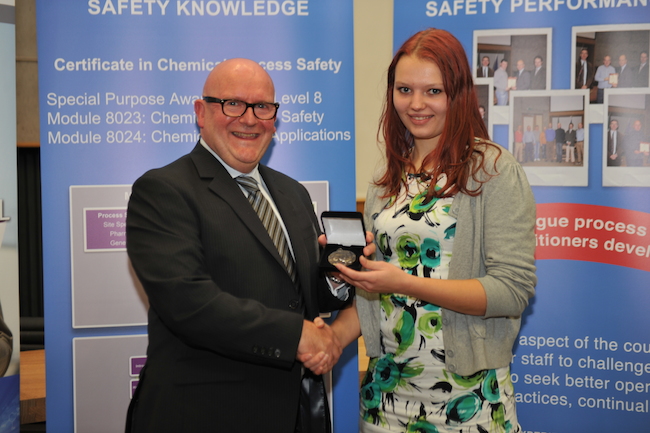 Janina lives in Douglas where she attended Christ King Girl's Secondary School. She is a student on CIT's B.Eng (Hons) in Chemical & Biopharmaceutical Engineering. This award, based on her second year results, adds to Janina's excellent record – she was already presented with the Denise O'Dea Perpetual Trophy, based on her first year results.
CIT and Pfizer Pharmaceuticals Ireland have a long-standing and excellent working partnership, with CIT providing specialist education and training for Pfizer, Pfizer recruiting CIT's graduates and providing intern positions for undergraduates. This award is but the latest initiative.
Niall Condon was CIT's first chemical engineering graduate, in 1983, and has been with Pfizer since 1987, starting in Ringaskiddy before moving to the US in 1988. Since 2014, Niall is vice president of BioPharmaceutical Manufacturing Operations at Pfizer Global Supply, based in New York, and is a strong advocate for Process Safety knowledge and education.