Roisin Kelleher, final year chemical engineering, has been awarded the Cliona Magner scholarship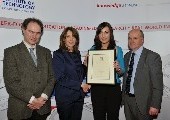 Published on: Tuesday, 09 December 2014
This scholarship, open to final year students in the Departments of Process, Energy and Transport Engineering and Mechanical, Biomedical and Manufacturing Engineering, has been won by Roisin Kelleher from the B.Eng (Hons) in Chemical & Biopharmaceutical Engineering.
The scholarship is endowed by Pat and Deirdre Magner in memory of their late daughter – a generous gift which is greatly appreciated. It is awarded after a process of application and selection to someone who will, in their career, be an ambassador for CIT. The selection process looks at the whole person: their academic, personal, extra-curricular achievements and ambitions; their ambition and drive to succeed.
Roisin was a student at St.Mary's Macroom and has been recruited by Eli Lilly S.A.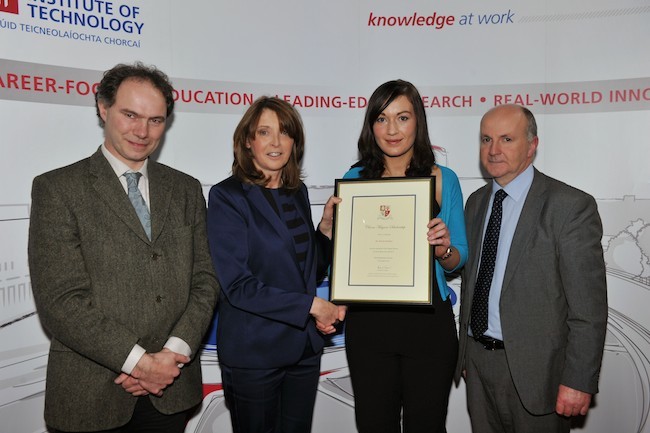 Dr. Michael J. O'Mahony (Head, Process, Energy & Transport Engineering), Ms. Deirdre Magner, Ms. Roisin Kelleher, Mr. Michael Loftus (Head of Faculty, Engineering & Science)