Public lecture: Emerging Membrane Technologies in the Process Industries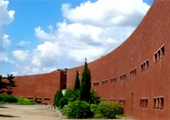 Published on: Thursday, 08 January 2015
OxyMem produces highly efficient oxygen transferring membranes which significantly reduce the quantity of air required for waste treatment. The ability to conduct both aerobic and anaerobic processes in a single tank reduces the quantity of pH buffer required. This technology reduces energy consumption and operating costs.
This event should be of interest to those in the Food and Pharma industries as well as those in Local Authorities.
Prof. Eoin Casey, chairman of Oxymem, will speak on Monday 9th February at CIT's Bishopstown campus, Library room IT5, at 18.30.
The event is open to the public and there is no charge. For further information, please contact: cilian.osuilleabhain@cit.ie
This event is hosted jointly by Engineers Ireland and IChemE All Ireland Members Group