Video available from last year's chemical engineering TY programme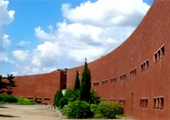 Published on: Thursday, 17 September 2015
Last May, CIT Chemical Engineering welcomed 20 Transition Year students from 9 schools for a two-day programme. The programme was facilitated by Charlie Dolan who, prior to arriving in CIT, had visited the schools to provide career guidance advice, with particular reference to the pharmachem sector and the role of chemical engineering. The two days combined exercises led by chem eng staff, presentations from recent graduates, and thanks to our technical staff a half-day in the lab, aided by current second year students.
We have a short video that records some of these experiences and reports the students' views of the programme. Click here to find out more.
We look forward to running this programme, again this year.