IChemE accredit CIT chemical engineering degree at Master level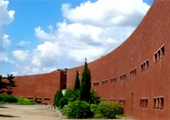 Published on: Monday, 21 September 2015
CIT and UCD are now the only educational establishments with an undergraduate chemical engineering degree accredited at Master level in the Republic of Ireland. The Institution of Chemical Engineers (IChemE) has accredited the chemical engineering degree at Master level. Accreditation is for a period of 5 years at Master Level, effective from the academic year 2015/2016 up to and including academic year 2019/2020. CIT will continue to award a Bachelor (Honours) degree, but when these graduates seek Chartered Chemical Engineer status with IChemE, their CIT degree means they will fully satisfy the academic requirements, without the need to demonstrate Further Learning to Master level. They will have demonstrated that they have the chemical engineering knowledge and understanding required for a Chartered Member of IChemE.
The programme was assessed during a visit by the IChemE assessors to the Department of Process, Energy & Transport Engineering on 29 and 30 April 2015. The programme team had already engaged with IChemE to provide documentary evidence to support our claim to accreditation at Masters level. Following the assessors' recommendation, the report and conclusions were scrutinized by the Education and Accreditation Forum. All in all, a thorough, critical, examination was undertaken.
Quoting from the accreditation notification: "The assessors made particularly positive comments on the enthusiasm and significant industrial experience of the academic staff and the design of the degree programme in educating students to work effectively as professional chemical engineers in the broad range of the chemical and process industry sectors." We are pleased that the hard work, enthusiasm, knowledge and competence of students and staff has been internationally recognised.