Evening lecture: 27th Sept - Safety and Environmental Concerns for Brewery and Distillery Design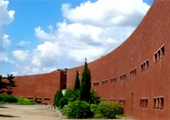 Published on: Friday, 16 September 2016
In this presentation, the safety issues relating to brewery and distillery design will be discussed including ATEX, CO2 risks and the Pressure Equipment Directive. The speakers will also discuss the environmental challenges faced, including reduction and treatment of effluents and solid wastes.
FDT provide engineering consultancy and project management services to the beverage, food, dairy, medical device and pharmaceutical sectors. They have been involved in many brewery and distillery projects in Ireland and overseas in UK, Europe, Africa and the Caribbean.
Date: 27th September
Time: 18:30 (Tea & Coffee and sandwiches from 18:00)
All are welcome. Enquiries, if necessary, to cilian.osuilleabhain@cit.ie
This event is co-hosted with the Agriculture and Food Engineering division and the Cork region of Engineers Ireland, together with the IChemE and the Brewing Food & Beverage Industry Suppliers Association.