Third year students experience diversity of opportunities with three plant tours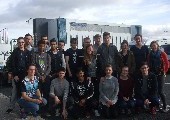 Published on: Monday, 21 November 2016
The Third Year students visited three locations: Hovione (an API manufacturer); Eight Degrees Brewery; and Regeneron (a biopharmaceutical manufacturer) to see how theory is turned into practice.
The tours started with a visit to Hovione in Ringaskiddy. After a safety briefing from Michael Kelleher (a mature student graduate from CIT's BSc. in Good Manufacturing Practice) the plant's General Manager, Paul Downing, provided an overview of their operations. Hovione have one of the largest pharmaceutical spray dryers in the world and are experts in this technology with over 20 spray dryers in their plant in Lisbon. Entering the dryer building required "gowning-up" to protect the product from possible contamination. Students then visited the main chemical synthesis building which has over 20 reactors, including one operated with liquid nitrogen that is run below -180 oC.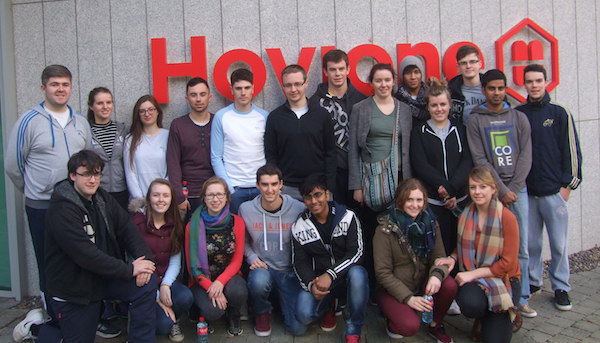 The Eight Degrees Brewery in Michelstown was the next stop. This brewery has been in business just over 5 years, employs 10 persons and has, to date, produced over 50 different beers. Currently they are undertaking a major expansion having bought all the tanks, piping and equipment from a brewery in Mauritius. The tour was led by Head Brewer Mike Magee, a CIT Chemistry graduate who undertook the "Chemical Applications" module.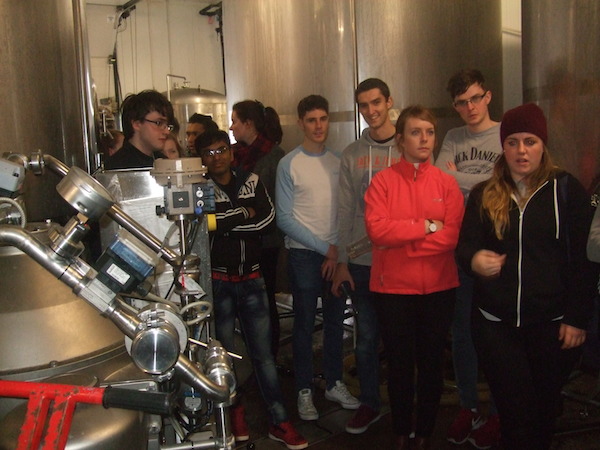 Next on to Clare. The night was spent in Ennis. The "Siege of Ennis" was danced at a trad session in Cruises. A good time was had by all – the course is not all work and no play! Finally to Regneron at the old Dell site in Limerick. CIT chemical engineers were the first student group ever to visit. Regneron started construction in Limerick in 2014 and now employ 550 people in Limerick. Proteins are produced which are injected directly into patients, and hence the level of quality assurance is extremely high. Regeneron provided an extensive plant tour, seeing the warehouse operations, upstream processing, downstream processing and utilities.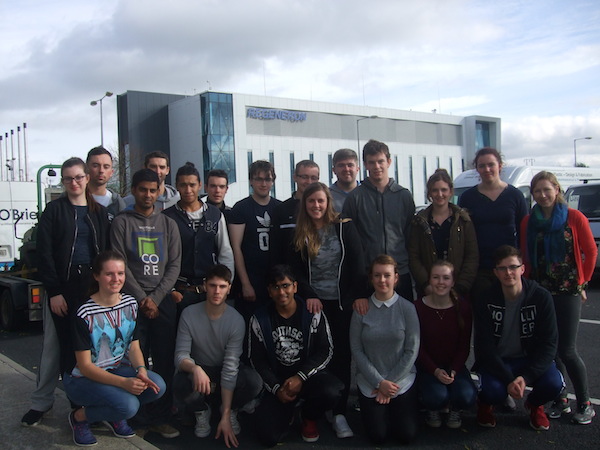 Our thanks to Amy Cullivan and her colleagues in Regeneron and the hosts in Hovione and Eight Degrees for a wonderful tour.