Further registration of CPD Training for 2017 with Engineers Ireland.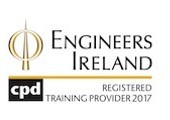 Published on: Tuesday, 19 September 2017
CIT's module in Chemical Process Safety has been registered as CPD Training for 2017 with Engineers Ireland. This module evolved from the undergraduate chemical engineering teaching and has been delivered to Pfizer Ireland Pharmaceuticals personnel. Over 130 staff have completed the module and the 10th delivery is underway. Those who took the module in 2017 can now attribute this as CPD training in their Engineers Ireland CPD recording. Pfizer were previously awarded a Responsible Care award in 2014 for their safety management, including this programme, and the module was chosen as the IChemE Global Award in Education and Training in 2015.
The module considers the wider aspects of chemical process safety, with a particular focus on pharmaceutical manufacturing, and is delivered in a tailored fashion to respond to Pfizer needs. For further details, see https://courses.cit.ie/index.cfm/page/module/moduleId/10470
Other companies are welcome to contact us to learn how this approach can benefit them and their staff.
This is the second programme recognised as CPD Training with the Department. CIT's Certificate in Biopharmaceutical Processing upskills engineers, scientists and other professionals from small to large molecule processing and has proven very popular with industry since its inception five years ago, for further details, see course/CREBIPR7.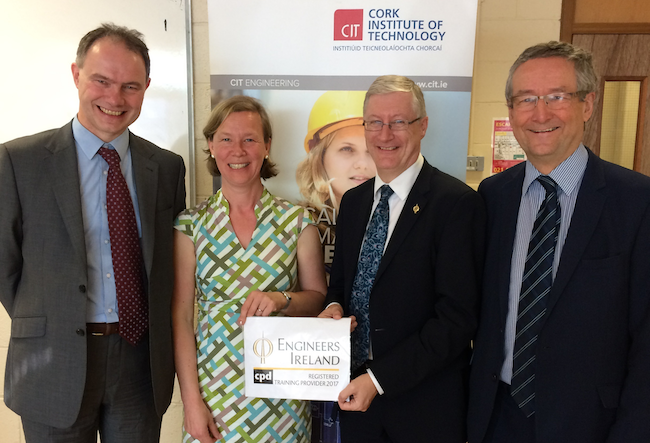 Dr. Michael J. O'Mahony, Head, Dept of Process, Energy & Transport, Dr. Sandra Lenihan, Mr. Damien Owens, Engineers Ireland, Mr. Pat Kennedy