CIT hosts public lecture on pervaporation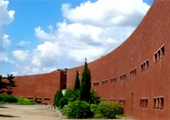 Published on: Thursday, 05 October 2017
Engineers Ireland's Chemical and Process division hosted this lecture. Most of the solvents used in Ireland form azeotropes: mixtures where the liquid has the same composition as the vapour, and cannot be separated by normal distillation. Pervaporation involves "distilling through a membrane". It is widely used for the removal of water from isopropanol and ethanol, avoiding the need for the addition of a chemical entrainer or of salt.
David Gladman, from Deltamem AG, explained the principles of pervaporation. He emphasised the very significant energy savings that can be achieved, as only the material being removed is vapourised. He outlined the structure of membranes including excellent slides which explained the mechanism by which the membranes separate the chemicals. The continued improvements as regards selectivity and robustness of membranes were described. Photographs of flat sheet membranes and tubular ceramic membranes gave attendees an understanding of the equipment.
David presented some case studies including the separation of the methanol as part of the reaction involved in the production of tri-methyl borate. Hybrid systems where distillation and pervaporation of vapour permeation were an integral part of a single combined separation process were also discussed.
Deltamem AG was formed as a result of a management buyout of Sulzer's membrane division. They have installed more than half of the pervaporation plants worldwide. David Gladman has 28 years' experience in the design and installation of complex process plant. The 57 attendees in Cork Institute of Technology were delighted to have the opportunity to get an insight into these cutting-edge technologies from an expert in the field who has a breadth of practical experience.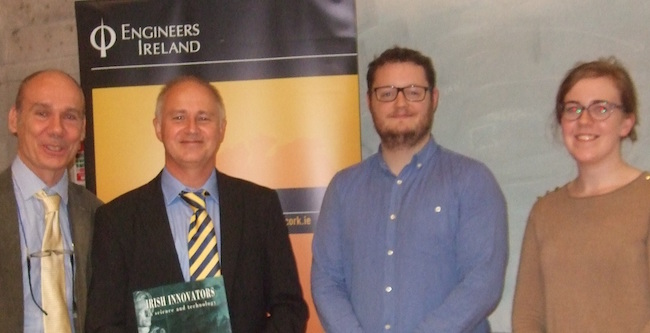 Cilian Ó Súilleabháin of CIT, David Gladman of Deltamem AG, Philip Roche and Deirdre Belton, committee members of Engineers Ireland Chemical & Processing Division.