PM Group present Medal and Bursary for 2016-17 Best Design Project.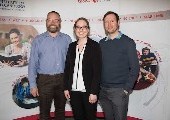 Published on: Thursday, 03 May 2018
Rebecca's final year Design Project was to design a process plant to manufacture Ranitidine. Mentored by PM's Taidgh Horgan, the project was undertaken by a team, with individual responsibilities in specific areas. Rebecca designed a jacketed reactor in the process and undertook a detailed safety assessment of the plant, considering the management and technical aspects of minimising the risk internally and external to the plant. Rebecca is now employed by MSD in Ballydine.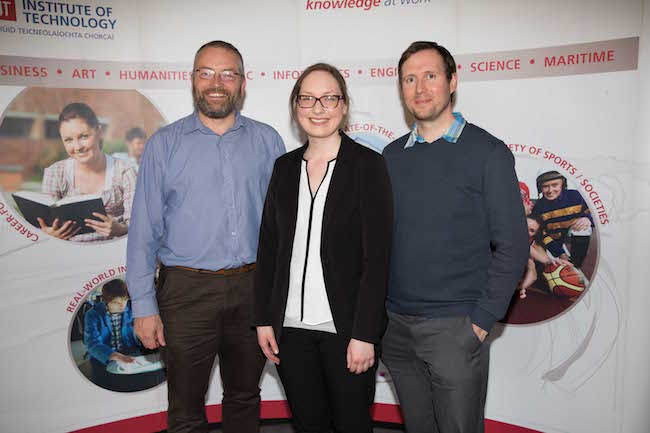 Peter O'Sullivan, PM Group, Rebecca Power, Taidgh Horgan, PM Group