Rubicon Incubation Centre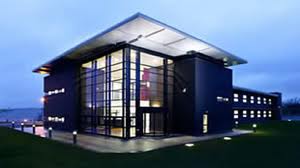 Detailed information regarding the Rubicon Centre at Cork Institute of Technology is available at www.rubiconcentre.ie
The Rubicon Centre is Ireland's premier Business Incubation Centre and is located on the Cork Institute of Technology Campus. Home to 57 knowledge based start-up companies, the centre is jointly financed by CIT and Enterprise Ireland. Clients based at the Rubicon are at different stages of development, from concept stage to completing their first customer orders and many are already trading on the International Market.

Since opening its doors in January 2006, the Rubicon Centre has quickly positioned itself as a catalyst, assisting entrepreneurs to take their projects to the next stage.
In July 2010 the Rubicon increased its Capacity by an additional 910m2, which included new laboratory spaces. This extension brings the total incubation footprint to over 3,000m2. The Centre continues to invest in its IT Infrastructure to afford Companies access to their customers and partners world-wide. Clients enjoy access to a full development path and several have participated in one of the many Programmes on offer in the Centre, including New Frontiers and PINC.
The Rubicon Centre continues to run its development programmes throughout the year.