V-LINC Critical to Be Wiser Connect Launch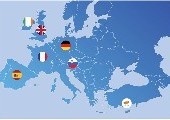 Published on: Tuesday, 29 September 2015
Be Wiser Launches Match Making Tool for Pan-European Business Collaboration
Be Wiser Connect an online match making tool, was launched at this week's cluster seminar series in Cork County Hall to encourage businesses in Ireland and right across Europe to link with each other. The site is available through the following url: http://bewiserconnect.cit.ie/
Mr Eoin Byrne explained "The website showcases 70 ICT firms from across Europe (Cyprus, France, Germany, Ireland, Slovenia, Spain and Northern Ireland) who participated in a V-LINC analysis as part of the BeWiser project. The purpose of this tool is to facilitate introductions and connections between firms within these regions, in order to promote collaboration and create additional linkages between European clusters."
Minister for Trade Promotion Seán Sherlock TD welcomed the launch of the business tool saying that it would "encourage more and more business to look at the opportunities on the UK and European doorstep."
"I regularly lead trade missions that feature Irish and companies looking to scale up in the medium term and this new tool allows for more information to be used in that decision making process."
The series kicked off with academics questioning how they could support Irish economic policy and clusters through their research and cluster analysis. Eoin Byrne, CIT, and Justin Doran, UCC, discussed how V-LINC (www.cit.ie/vlinc), a cluster analysis methodology and software application, can aid regional and national policy makers, and cluster organisations understand the strengths of their region and how their industries function.
Tamara Hogler, Head of Innovations and International Affairs with CyberForum, an ICT Cluster with over 1,000 SMEmembers in Karlsruhe, Germany welcomed the BeWiser Connect tool "With such a large SME membership base in the CyberForum cluster – building international linkages both from a value chain and research perspective is key to our firm's growth. The market in Germany alone will not sustain their development. I believe 'Be Wiser Connect' will help facilitate real European linkages and economic benefits for our members."
There is strong support for Be Wiser Connect through the Be Wiser partners in Cork; Ronan Murphy, Chairperson of European Tech CLuster – it@cork was particularly impressed by the match making micro-site, "it provides a huge opportunity for it@cork'sSME membership in terms of developing research collaboration and international trade across Europe. More so it also provides a shop window for the firms who participated in the V-LINC analysis here in Cork as part of the Be Wiser project. Lets hope that some great connections are made through this portal."
Gerard O'Donovan, Head of Faculty of Business and Humanities, CIT stated "CIT are proud to launch the industry focused Be Wiser Connect tool which has great potential for providing added value through cluster collaboration and real opportunity for economic growth across European regions."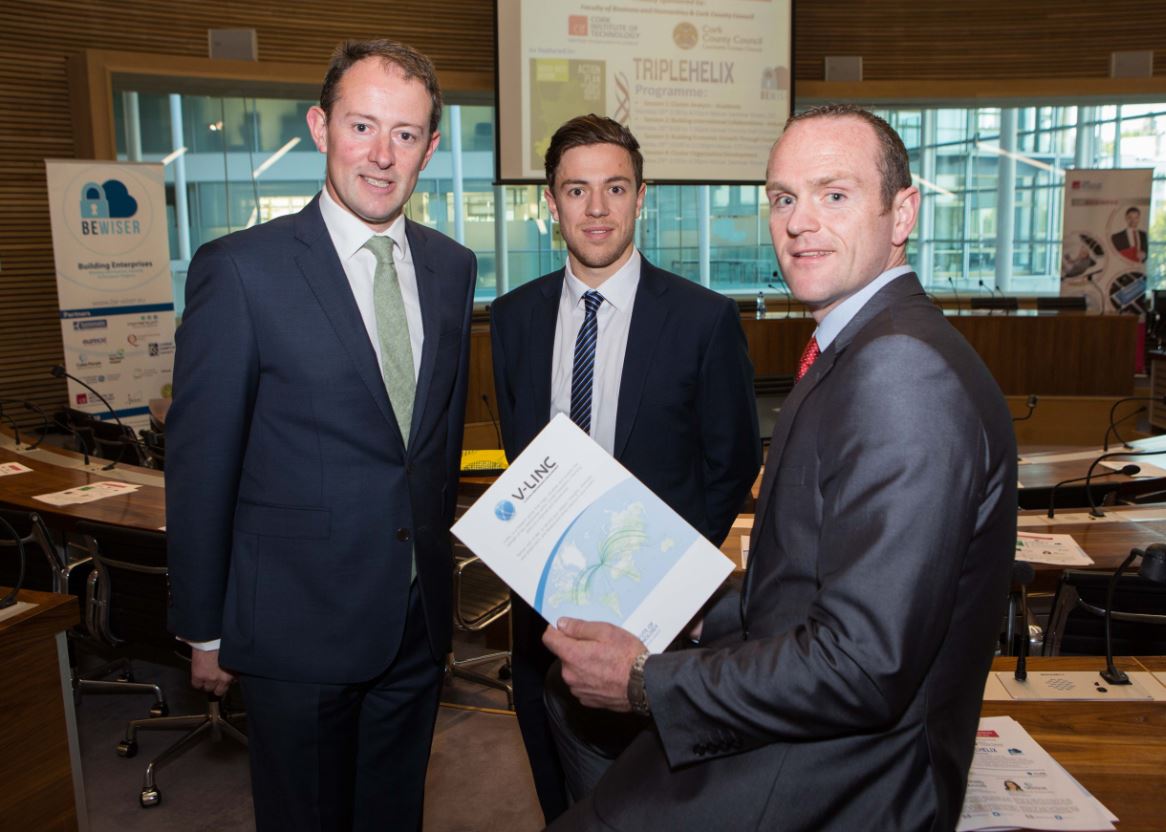 Image: Pictured at the Launch of Be Wiser Connect a Match Making Tool for Inter-Cluster collaboration are Minister for Trade Promotion Seán Sherlock TD, Eoin Byrne, EU Projects Officer, Cork Institute of Technology and Dr John Hobbs, Senior Lecturer Cork Institute of Technology.