CONSORTEX project kicks-off in Bilbao, Spain 28-11-17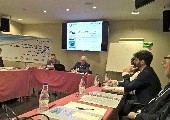 Published on: Wednesday, 29 November 2017
European Internationalisation Maritime Consortia in the shipbuilding ancillary industries
Seven partners arrived in Bilbao for two days the 28th and 29th November 2017, to launch the Consortex project - an initiative funded by the European Regional Development Fund (ERDF) through the Interreg Atlantic Area Programme. The aim of this project is to form at least five export consortia formed by six or more European interregional SME's specialised in the manufacture of certain built-in packages of naval production (bridge, engine room, accommodation and deck) for a certain type of shipbuilding: offshore vessels, marine power plants, cruise ships and scientific vessels, to improve their market positioning, sign contracts and make international sales.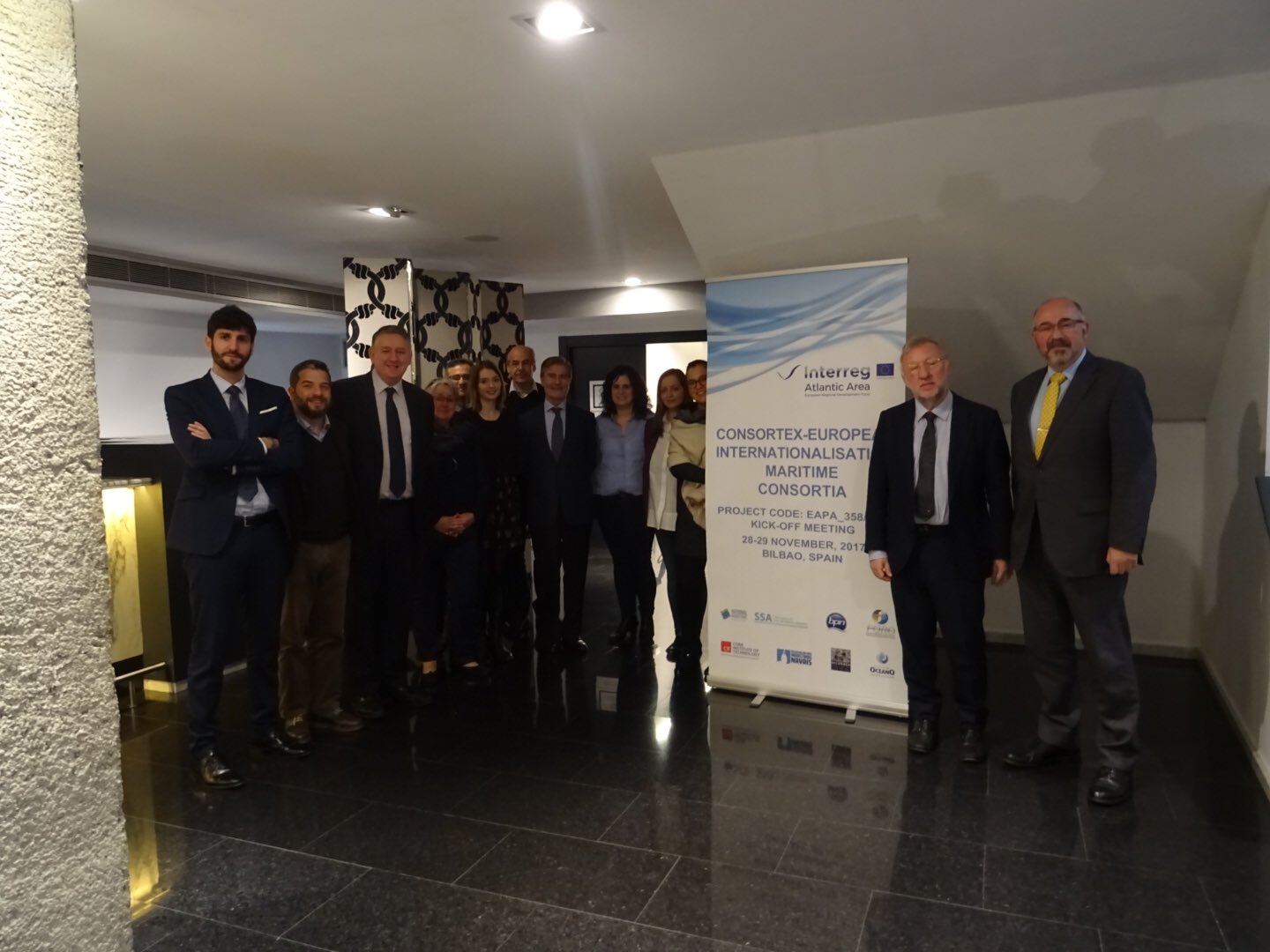 Image: Project partners at the kick off of the Consortex project on the 28/11/2017 in Bilbao.
CONSORTEX project, entitled "European Internationalisation Maritime Consortia", is led by Fórum Maritimo Vasco (FMV) based in Bilbao, and has partners from the five Member States of the Atlantic Area Programme (Portugal, Spain, France, Ireland and UK). The partnership includes; Fórum Maritimo Vasco (Bilbao, Spain); Fórum Oceano (Norte, Portugal); Associação das Indústrias Navais (Lisbon, Portugal); Cork Institute of Technology (Cork, Ireland); Shipbuilders & Shiprepairers Association (Cornwall, UK); Clúster del Sector Naval Gallego (Galacia, Spain) and Bretagne Pôle Naval (Bretagne, France).
With a total budget of €1.6 million euros for two years, this initiative aims to improve the competitiveness of the shipbuilding sector in the Atlantic Area.