TCI Cluster Evaluation Group to Discuss RIS3 in Cork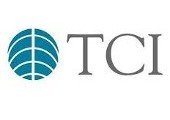 Published on: Wednesday, 11 April 2018
The Competitiveness Institutes (TCI Network) Cluster Evaluation Working Group will meet in Cork on 14th and 15th of May hosted by the V-LINC Research Group, Cork Institute of Technology, to discuss evidencing the role of clusters in smart specialisation strategies.
TCI Network is the leading global network of main organisations and practitioners with deep expertise in clusters and competitiveness, who collaborate to advance the practice of competitiveness, innovation and cluster development. Through its activities, TCI reaches out to 9,000 practitioners from development agencies, government departments, cluster organizations, academic institutions, companies and multilateral organizations in over 110 countries.
The two day workshop will focus on evidencing the benefits of clusters and discussing a potential framework of cluster programme effects. What types of benefits do cluster efforts have? How are different types/levels of benefits experienced over time? The group will then revisit and follow-up a number of previous working group activities. The second day, will delve into the topic of evidencing the role of clusters in smart specialisation strategies, presenting ongoing approaches and experiences from across members of the working group.
Gerard O'Donovan, Head of Faculty of Business and Humanities at Cork Institute of Technology believes "hosting the TCI Cluster Evaluation Working Group is an excellent opportunity to learn and share ideas with cluster managers, policy makers and academics involved in some of Europe's top clusters. In the context of Ireland's DBEI Action Plan for Jobs 2017 goals of strengthening clusters and realising enterprise opportunities; promoting innovation; and stimulating regional growth this workshop is extremely relevant."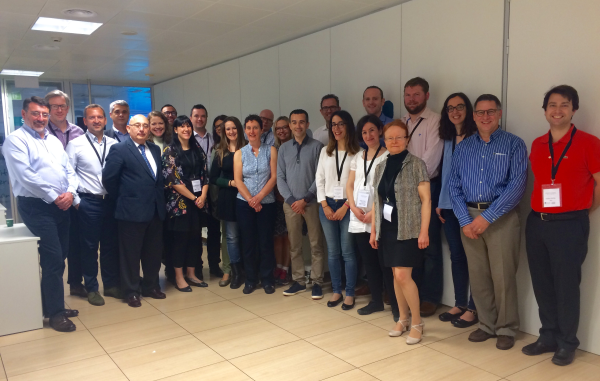 Image: 30 TCI members from Australia, Brazil, Colombia, Ireland, Norway, Poland, Spain, Sweden and the U.K. participated in the TCI Cluster Evaluation Group meeting held in Barcelona on 19-20 May 2016, hosted by Acció.
Dr John Hobbs the ecoRIS3 project co-ordinator and member of the TCI network is looking forward to hosting the workshop. "CIT are involved in the Interreg Europe ecoRIS3 project which focuses on promoting better policies and measures to generate solid interactions between key stakeholders and orchestrate sustainable innovation ecosystems within RIS3 strategies. Other members of the TCI Cluster Evaluation group are engaged in the Interreg Europe Clusters3 project which seeks to leverage cluster policies for successful implementation of RIS3. The evaluation working group meeting in Cork represents an ideal opportunity to share good practices from both ecoRIS3 and Clusters3.
Places at the workshop are limited, and TCI are looking for active contributions from participants to share their experience and take forward working group outputs. In particular, TCI are looking for those participants with ideas and/or experience in incorporating use of big data in monitoring and evaluation practices. Places will be restricted to a maximum of 2 per organisation to maximise shared learning.
Expressions of Interest submission date is Saturday the 14th of April. Confirmation of participation will be communicated shortly after EOIs are collated.
The event is free to TCI members, and members will be given priority. To Register click the following link. Lunches and coffee breaks are included in the workshop. Participants are expected to support their own travel, accommodation and subsistence expenses.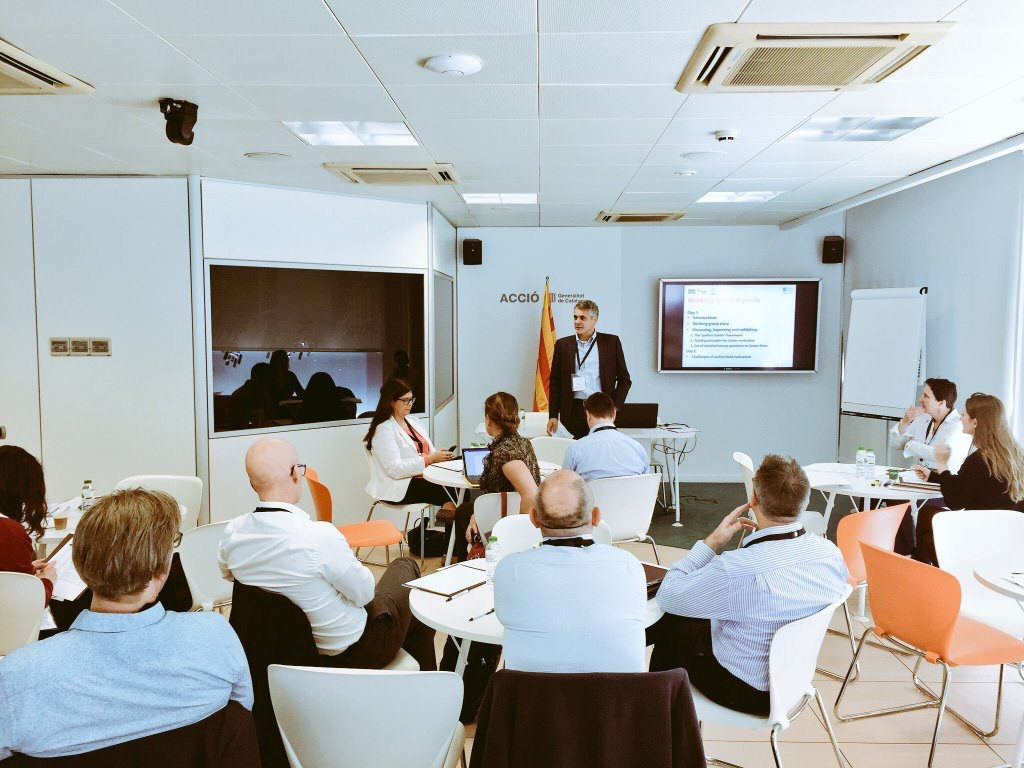 Image: Alberto Pezzi, Director of clusters unit at ACCIÓ and TCI Director presents to the Cluster Evaluation Group meeting held in Barcelona on 19-20 May 2016.
Further information on the TCI network is available through http://www.tci-network.org/about_us, whilst more detail on the activities of the Cluster Evaluation Working group and their activities are available on http://www.tci-network.org/evaluation.