CONSORTEX Partners hosted by Bretagne Pôle Naval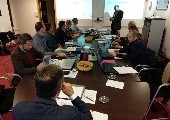 Published on: Thursday, 20 December 2018
The CONSORTEX partners were in Lorient, Brittany, on the 4th and 5th of December, for the 3rd Steering Committee Meeting.

On the first day, the partnership attended the new Bretagne Pôle Naval's event, Business Pro, that took place at Fouesnant. The initiative aimed to boost business, comprising a programme of round-tables, workshops and B2B meetings. One of the workshops was dedicated to the presentation of CONSORTEX project.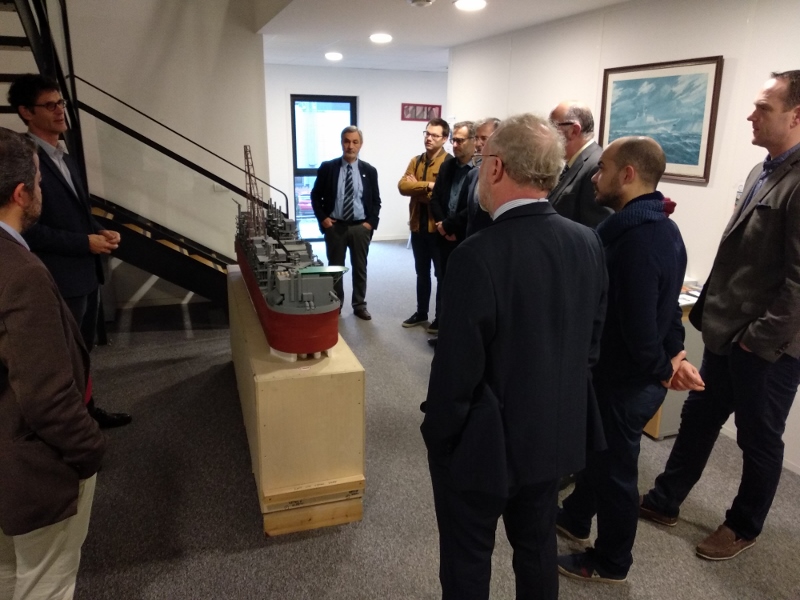 The second meeting day started with a visit to the Sofresid Engineering company, where the partners had the chance to know further about some of its ongoing innovative projects regarding the shipbuilding sector. During the morning, the partnership was also invited to visit the houseboat SeaLoft, designed to anchor in open water, namely docks or river banks.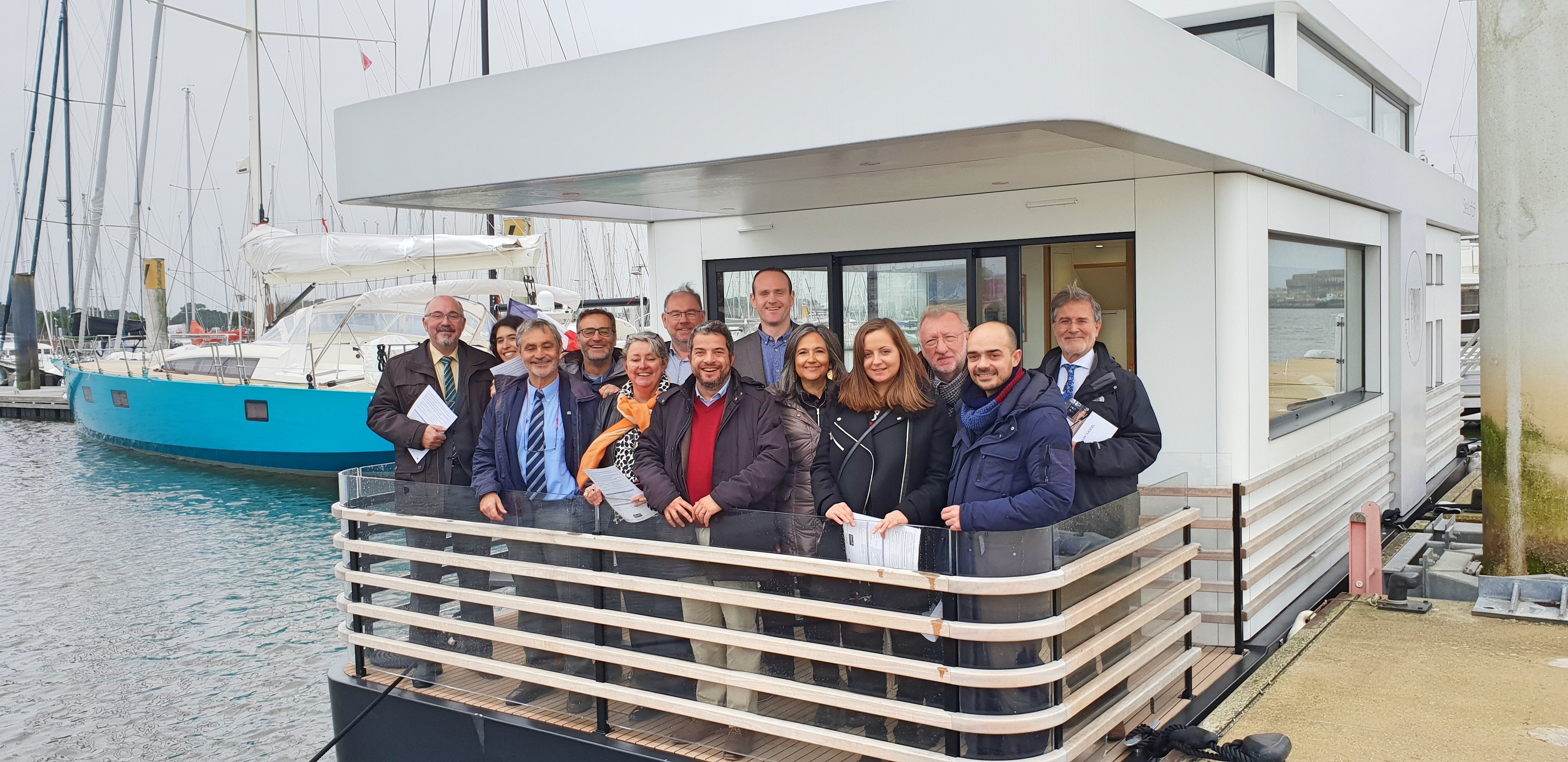 On the afternoon, the partners met in the Sofresid Engineering offices to discuss the project progress and the work plan, focusing on the efforts to form the export consortia. The partners are committed to bringing together the Atlantic Area Shipbuilding SMEs, promoting the collaboration between them. By being part of an export consortium, firms keep their autonomy and could combine expertise and financial means to access foreign markets.

The CONSORTEX project is funded by the Interreg Atlantic Area programme and aims to form at least five export consortia consisting of European interregional SMEs specialised in the manufacture of built-in packages for marine vessels and structures (bridge, engine room, accommodation and deck), including offshore vessels, marine power plants, cruise ships and scientific vessels.

The project is led by Foro Maritimo Vasco, based in Bilbao, Spain, gathering the partners Fórum Oceano (PT), Associação das Indústrias Navais (PT), Cork Institute of Technology (IE), Aclunaga (ES), Bretagne Pôle Naval (FR) and National Maritime (UK).