Energy@Cork workshop on 13th April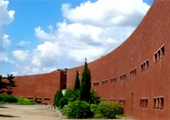 Published on: Sunday, 27 March 2011
Cork Chamber in association with the CASP partners is hosting a half day workshop bringing together the diversity of suppliers, customers, researchers and businesses involved with all aspects of the energy, green and sustainability related sector in the region.
Open to members and non members, the workshop will take place at the Radisson Blu Hotel, Little Island from 1:30pm to 5pm.
The overall objective of the workshop is to increase awareness of those working across the diverse energy sector in Cork as a step to building a unique identity for the sector in the region and develop 'Energy@Cork'. We expect that key actors will emerge from the day to form a working group(s) to develop the Forum further.
Additional details and registration is available here.