Certificate in Biopharmaceutical Processing offered in September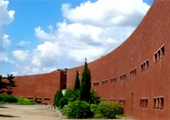 Published on: Monday, 09 June 2014
The Biopharmaceutical industry is continuing to make strong contributions to the Irish economy. Its success generates a need for technically qualified personnel and offers significant career progression. This award will focus on both Upstream and Downstream Processing. The programme is designed to attract experienced personnel who are seeking to upskill in this sector.
The special purpose award is delivered over 1 year, between 6.30- 9.30pm, one evening per week. The academic year compromises of two semesters, with each semester consisting of 13 weeks.
Upstream Processing commencing in mid-September 2014 (Semester 1)

Downstream Processing commencing in Jan/Feb 2015 (Semester 2)
Practicals will be delivered in CIT and in the National Institute for Bioprocessing Research & Training (NIBRT) in Jan 2015 (2 days). NIBRT replicates a state of the art industrial bio processing facility.
Single Module Certification
A special purpose award is awarded on successful completion of both modules. Each module is certified at level 7 in the National Qualifications Authority of Ireland (NQAI) framework.
Entry Requirements
Candidates preferably will have a BSc or BEng or equivalent to complete the programme. Higher Certificates in Engineering or Science will be considered.
Modules Outline
The modules outline can be found at
http://courses.cit.ie/index.cfm/page/module/moduleId/1731
http://courses.cit.ie/index.cfm/page/module/moduleId/7070
Cost
Course fee is €1500.
How to apply
For enquiries/informal discussion, please contact: elaine.burke@cit.ie @ (021) 4335150
or Sandra.lenihan@cit.ie
On-line application course/CREBIPR7
course/CREBIPR7
Applications to be submitted by 05 September 2014.