Dave Murphy, CEO PM Group, receives CIT Alumni Award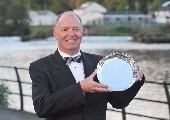 Published on: Monday, 20 October 2014
Cork Institute of Technology honoured three of its most prestigious graduates at the third CIT Alumni Awards Gala Banquet on Friday 10th October 2014. CIT has successful alumni in Ireland and around the world, with one of the honoured graduates travelling from New York to accept her award. CIT celebrated Dave Murphy (PM Group), Deirdre O'Connor, and Brendan O'Regan at the banquet and presented each with a traditional Cork Strawberry Dish recognising outstanding achievements in their fields. An Alumni Award is the highest honour that CIT can bestow on a graduate.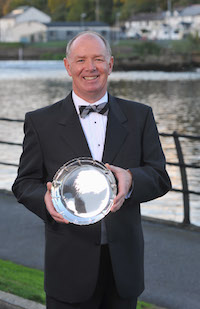 Dave Murphy graduated in 1985 with an Honours Bachelor Degree in Science in Chemical and Process Engineering. He is CEO of PM Group, one of the most respected engineering design, architecture, project, and construction management firms in the world. The CIT Alumni Awards were inaugurated in 2007 to celebrate the outstanding contribution that alumni of Cork Institute of Technology have made both at home and abroad. The main aim of the CIT Alumni Awards is to celebrate the life-long value of a CIT education and to provide inspiration for others – peers and current students.
Previous CIT Alumni Award recipients include Bob Savage, Vice President and Managing Director of EMC, Vivienne Roche, sculptural artist, Gerard O'Mahoney, advisory partner of PWC Group, Dr E Patrick Galvin, former Chairman of Waterford Crystal, Actor Fiona Shaw and Robert Short, former Corporate Vice President Microsoft.