Short (90s) video available promoting Pfizer and CIT chemical engineering entry to IChemE Global Awards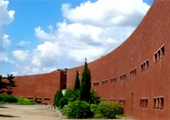 Published on: Tuesday, 20 October 2015

The joint entry from Pfizer and CIT Chem Eng has been shortlisted in IChemE's Global Awards under two categories: Process Safety, and Education and Training. A short (90 second) video promoting the entry is available at the IChemE's YouTube channel, here.
The entry, entitled "Building Process Safety Knowledge and Performance", is based on the 5 ECTS Level 8 module on Chemical Process Safety developed in partnership by Pfizer and CIT, and successfully delivered to 74 participants to-date. The resultant course is tailored to the Pharmaceutical industry, providing a strong theoretical background and complementing the site's own Process Safety controls and procedures. The over-riding aspect of the course is to empower staff to challenge, to be critical, to seek better operation and safer practices, continually. The course provides a high-level view of the fundamentals, an orientation to the needs of the sector and a sharp focus on local operations.

The programme has been extended from the original Little Island site to the Ringaskiddy site and has been recognised, through receiving a national Responsible Care ™ Award, as a model of good practice for other companies.