Engineers Ireland and IChemE event on process valves at CIT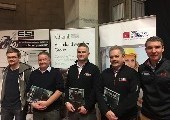 Published on: Sunday, 11 February 2018
Derek Clifford, Zane Flaiani and Joe Walsh gave an excellent presentation on valves in CIT. The options in relating to the selection of the correct type of valve for a given duty were discussed. Derek Clifford gave a detailed presentation on diaphragm valves which are often used when manufacturing biopharmaceuticals. Zane Flaiani gave an excellent presentation on ball valves. Derek Clifford spoke about control valves. They had a large selection of valves and actuators with them at the lecture.
The event was hosted jointly by Engineers Ireland and the IChemE. Most of the attendees stayed on afterwards to view the many pumps on display and to discuss them with the experts from ESI Technologies Ltd.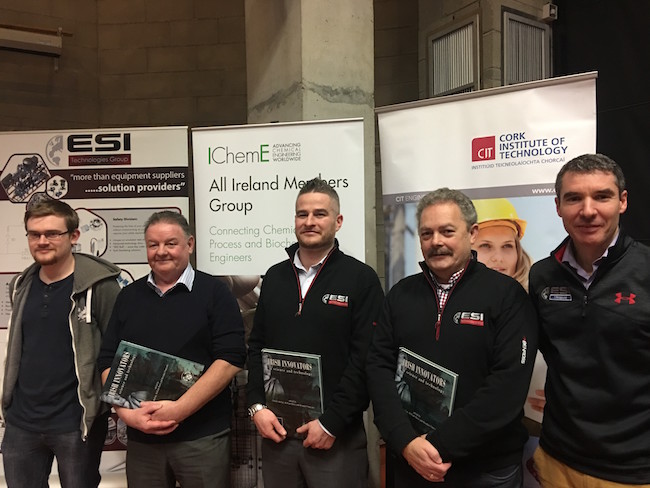 Zack Dawson of CIT and Engineers Ireland with Joe Walsh, Zane Flaiani, Derek Clifford and Eoin Field of ESI Technologies Ltd.