Springboard Courses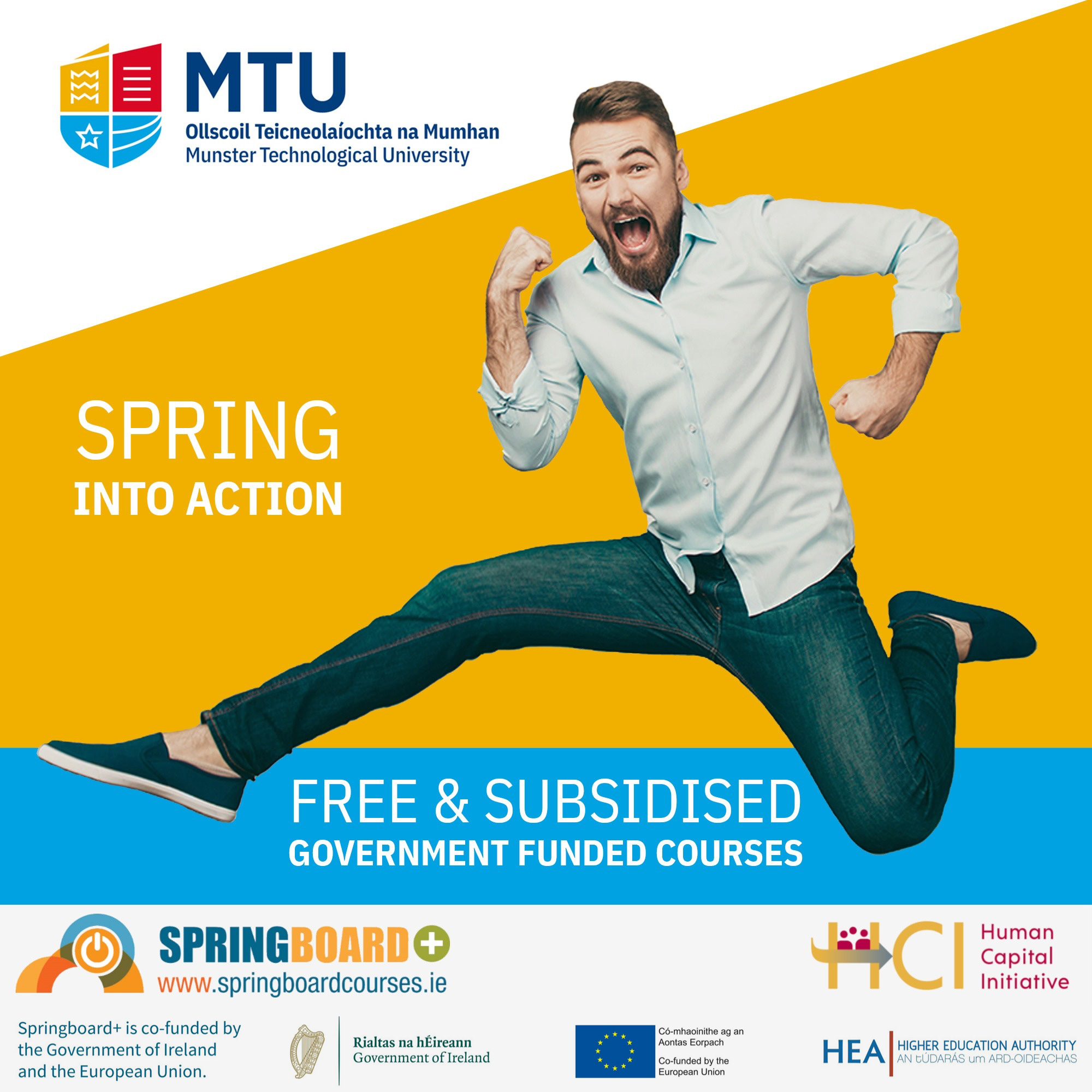 Places are limited – apply now!
Springboard+ courses are free for people who are unemployed, those who were previously self-employed and returners to the workforce. Courses at NFQ Level 6 are also free for those in employment. For employed participants on courses NFQ level 7 – 9, 90% of the course fee is funded by the Government, with participants required to contribute just 10% of the fee.
Staff will be available over the coming weeks to advise potential students looking at a return to education.
*Details on available courses, eligibility and the application process are available at www.springboardcourses.ie

Am I Eligible? View MTU Courses >>
See the Frequently Asked Questions (FAQ) section on www.springboardcourses.ie for more information on eligibility.
General advice is also available from a range of sources, including:
For more information contact MTU Cork Campus by E: springboard@cit.ie or T: 021 433 5040.
All of the courses have a minimum entry requirement. Please note that MTU Cork Campus offers a Recognition of Prior Learning system, details of which can be found here.
In MTU Cork Campus RPL can be used to gain:
an exemption or mark for a module or for a number of modules;
entry to a course in first year where an applicant may not meet the standard entry requirements;
advanced entry to a course at a stage other than first year.

There are two main categories within RPL
the recognition of learning which has already had formal certification within the higher education system in Ireland or abroad, often referred to as formal learning.
the recognition of learning which has been gained through experiences in the workplace, in voluntary work or elsewhere, usually referred to as experiential learning.