Weather Update - College Closed Until Monday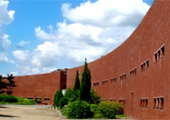 Published on: Wednesday, 28 February 2018
Weather Update at 2:30PM FRI 2 MARCH. 2018
CIT campuses will be closed until Monday 5th March due to adverse weather conditions.
CIT campuses will remain closed from 1pm on Wednesday, through Thursday 1st, Friday 2nd, Saturday 3rd and Sunday 4th March. This includes campuses at Bishopstown, Cork School of Music, Crawford College of Art & Design and the National Maritime College of Ireland.
We hope that all students, staff and contractors stay safe during this extreme cold weather and heed the advice of Met Éireann and local authorities.
Other Event Notices:
Maths Revision Day for Access Linked Schools Cancelled – 3rd March
Due to the uncertainty with the weather for Saturday, we have taken the decision to cancel the first Maths Revision for Leaving Cert students on this Saturday, 3rd March. The second date will go ahead as planned on the 10th March. Apologies for any inconvenience caused.
Rory Gallagher Plague Unveiling / Concert - 2nd March
As a result of the closure of the Institute today and tomorrow CIT regrets to advise that its planned unveiling of a plaque commemorating Rory Gallagher has to be postponed. The institute will re-schedule the unveiling at a future. Further Information regarding this event: peter.somers@cit.ie