CARDI launches new small grants call to explore ageing issues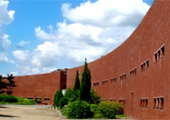 Published on: Wednesday, 01 September 2010
Data mining programme to support greater use of existing research

The Centre for Ageing Research and Development in Ireland (CARDI) is pleased to announce a new small grants programme to support greater use of existing research on ageing issues.

It is offering up to €80,000 for research projects involving the use of existing data sources in Ireland, North and South.

CARDI's Director, Dr Roger O'Sullivan said "CARDI is delighted to be launching this new data mining grant programme. There are many data sources in Ireland, North and South, relevant to ageing research which may not be exploited to the extent that they could be. Revisiting existing data sets can help create new insights and is a valuable way to open up debate and discussions on issues relating to ageing."

CARDI is allocating up to €80,000 in total to fund data mining projects with individual grants ranging from €5,000 to €20,000. We hope these projects will provide valuable information to help inform better policy making and practice which can in turn improve the lives of older people," he added.

Sources may be statistical data issued by bodies such as the Central Statistics Office or the Northern Ireland Statistics & Research Agency or data collected by government departments or administrative, regulatory or inspection bodies. To maximise the use of existing data this programme will support research involving the extraction, collation and analysis of existing data from an all Ireland perspective and summarising it into information relevant for policy or practice.
Applications are invited from individuals, or groups from academic, non-profit and voluntary and community sectors.

Applications are now open for CARDI's Data Mining Grant Programme and deadline for entries is 12 noon 1st October, 2010.

Full terms of reference and application forms are available at
W: www.cardi.ie/grantprogramme or by W: info@cardi.ie or T: 00 44 28 9069 0066.

More information
Nicola Donnelly, Communications Officer, CARDI. T: 00 353(0) 867927684, E: nicola@cardi.ie
Paul McGill, Strategic Research Officer, CARDI. T: 00353(0) 867 904 158, E: paul@cardi.ie