CIT Prize for Innovation Showcase & Awards Ceremony > 19th March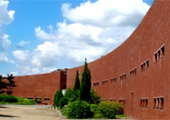 Published on: Saturday, 20 March 2010
CIT Prize for Innovation Showcase & Awards Ceremony, incorporating the regional Finals of the Cork Schools Enterprise Programme for South Cork and Cork City, will take place on the 19th March at the Nexus, CIT Student Centre, Bishopstown Campus, Cork.

The CIT Prize for Innovation is a competition that awards cash prizes to those whose inventions and business ideas are judged most creative, novel, innovative, and likely to succeed in the marketplace.
The competition was open to all departments within the Institute. Students used a project that forms part of their coursework for the year as their entry to the competition.

The aim of the competition is to create an entrepreneurial climate within the institute and to encourage staff and students to take the first step in furthering innovations or business ideas that they may have. The competition gave students an insight into putting a business plan together and the different areas that must be examined including:
■ Potential markets
■ Sales projections
■ Employment potential
■ Set-up costs

Workshops were held during the year to help the participants put their business plans together and students are encouraged to use projects that form part of their coursework as their application. The teaching staff has endorsed the competition as it gives students an incentive to put extra effort into their project work.

For further information, please click CIT Prize for Innovation Programme.pdf
■ 1st Prize and coveted title of CIT Entrepreneur(s) of the Year = €4,000
■ Most Technically Innovative = €2,000
■ Best Business Plan = €1,000
■ Best Presentation Pitch = €1,000
■ Post graduate Award = €1,000
■ Best Exhibition Stand on Innovation Day = €1,000
The CIT Prize for Innovation is sponsored by the Cork County & City Enterprise Boards.