Innovation Week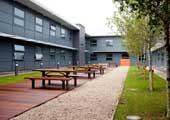 Published on: Tuesday, 08 March 2011
11th March > Events
Seminar: Financing Your Business:
Public & Private Options
Download a pdf
Location: Rubicon Centre
Time: 9.30am – 12pm
Open to staff, students and public
Competition: Build and Launch Your Own Rocket
Location: Blackrock Castle
Time: 3.30pm – 5.30pm (workshop every half hour)
Open to all primary school children (no entry fee to competition – Smyths vouchers for winners)
Workshop: "What's My Next Move?
Ideas on How to Succeed as a Young Professional Musician – by Martin Johnson, Section Leader Cello, RTE National Symphony Orchestra
Location: CIT Cork School of Music – Doolan Room
Time: 10am to 11.30am
CIT Staff & Students
Workshop on Entrepreneurship - Dr Tina Gruber Muecke, Johanne Kepler University, Austria
Location: CIT Crawford College of Art & Design
Time: 3.00pm – 5.00pm
Open to staff, students and public
CIT HOSTS INNOVATION WEEK
Entrepreneurship and Innovation are among the hot topics under discussion at a week long series of events taking place at Cork Institute of Technology (CIT), across its five campus locations, including Blackrock Castle Observatory, from Monday 7th March to Friday 11th March.
CIT will kick off the week with a debate on "Are Entrepreneurs 'Born' or 'Bred'" with Yanky Fachler author of "Fire in the Belly" arguing on the "Bred" side and Denis Collins of IT@Cork on the "Born" side, on Monday 7th March at 1.00pm in IT3 at CIT. This debate is free and open to the public.
2011 marks the 9th anniversary of the highly successful Cork County and City Enterprise Boards CIT Prize for Innovation Competition, sponsored by the Cork County and City Enterprise Boards. The competition for CIT students is a two-day event featuring an exhibition of innovation and enterprise at both second and third level. The title of CIT Entrepreneur of the Year will be announced at an Awards Ceremony with a keynote address from John Mullins, CEO of Bord Gas Eireann, at Midday on Tuesday 8th March.
Carole O'Leary, Industry Liaison Manager at CIT says: "The rationale behind this week is to promote innovation and entrepreneurship in CIT amongst the staff, students and the wider business community. With the variety of events, speakers and competitions there is something for everyone, from 6 to 60 years. CIT is at the forefront of entrepreneurship education and training in the region and is ideally placed to host this Inaugural Innovation Week. The on-campus incubator, The Rubicon Centre, is a dedicated facility for start-up and emerging companies and is home to over 40 knowledge-based businesses. We are looking forward to the buzz of activity that will be present on the campus next week and further integration of business ideas between the staff, students and existing and emerging companies".
At CIT's Innovation Week, there will be an opportunity for companies to visit CIT and learn how companies in the region use CIT as their innovation partner of choice. CIT will host guest speakers on the subjects of entrepreneurship and innovation and all events are free and open to the public.
View the full schedule of events for Innovation Week.
For further information email innovation@cit.ie