Event: Tonight > Engineers Ireland - Cork Region - Winter Lecture Series
Tuesday, 15 March 2011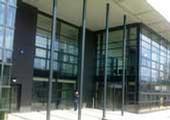 Time: 18:30
Venue: Nimbus (Rubicon Centre), Cork Institute of Technology, Bishopstown Campus, Cork.

For further details on this event, check out our community calendar in the members area of the website or visit the Cork Region website
The Internet of Things
About the event:
The Internet has transformed our lives beyond recognition in the two decades since the term "world wide web" first emerged. However, the current internet and our means of interacting with it are, in developmental terms, relatively primitive. The emerging Internet of Things – where embedded systems will allow not just computers but also people, objects, structures, vehicles and machines to autonomously communicate on the Internet – will lead to transformations far beyond those brought about by the current Internet.

For all the engineering disciplines, the Internet of Things will be a true engineering tool for finegrain observation and control and will provide unprecedented opportunities for engineering innovation.

This lecture will focus on the Internet of Things, the technologies that are being put in place to build it, the impact it will have on its users and the opportunities it offers for innovation.
About the speaker:
Dr. John Barrett is Group Director of the Smart Systems Integration Research Group and Head of Studies at the Nimbus Centre for Embedded Systems Research at CIT. His research is focused on miniaturisation and embedding of smart systems in materials, objects and structures with particular emphasis on challenging and harsh application environments. He has been a lecturer and researcher in CIT since 1999 and was previously Assistant Director of the Irish National Micro-electronics Research Centre, now Tyndall National Institute. He has been active in Irish and European R&D projects in the areas of packaging and systems integration for almost 30 years and has made over 100 publications and presentations in topics related to his field.
Engineers Ireland | 22 Clyde Road | Ballsbridge | Dublin 4
Tel: 00353 (0)1 665 1300 | www.engineersireland.ie