Current Vacancies
Cork Institute of Technology which incorporates the CIT Crawford College of Art & Design, CIT Cork School of Music and the National Maritime College of Ireland, invites applications from suitably qualified persons for positions that may arise from time to time. All applications must be made via the CIT eRecruitment website.
----------------------------------------------------------------------------------------------------------------------------------------------------------------------
PRESIDENT,
CORK INSTITUTE OF TECHNOLOGY
(This Recruitment campaign is being managed by the Public Appointments Service. Please see link below)

Cork Institute of Technology (CIT) is a progressive and innovative university-level institution in the South-West region of Ireland, with 15,000 students, 1,400 staff and an annual budget of €100m.
The Institute has four campuses: CIT Crawford College of Art and Design; CIT Cork School of Music; the National Maritime College of Ireland and the main Bishopstown campus where the Faculty of Engineering and Science and the Faculty of Business and Humanities are based. The Institute is home to a number of vibrant and successful research, innovation and incubation centres (www.cit.ie).

The Governing Body of CIT wishes to appoint a President to lead and oversee the development of the Institute and ensure the achievement of the Institute's strategic objectives in line with national higher education strategy.

CIT in partnership with Institute of Technology Tralee has completed three of the four stages to achieve designation as the Munster Technological University (www.mtu.ie).

The successful candidate will be a strong strategic leader, with a proven track record of achievement at a senior level. Highly developed organisational, change management, communication and interpersonal skills are also essential, as is a deep understanding of the higher education sector in Ireland and internationally.

For a confi dential discussion please contact Martina Rooney at 01 8587630 or email martina.rooney@publicjobs
The closing date for receipt of applications is 3.00pm on THURSDAY 19TH JANUARY 2017.
For more information and how to apply, visit www.publicjobs.ie
We are committed to a policy of equal opportunity and encourage applications under all nine grounds of the Employment Equality Act.
Cuirfear fáilte roimh chomhfhreagras i nGaeilge
********************************************************************************************
Please note that all applications must be made via the CIT eRecruitment website. Other forms of application will not be accepted.
*Browser information: For successful log on to the CIT e-Recrutment application, please use Internet Explorer or Mozilla Firefox and do not use Google Chrome or Safari.
If you encounter any difficulties with any aspect of the CIT eRecruitment website please contact the CIT Recruitment Office where Ann, Daniel or Linda will be able to assist you with your query:
Ann Sheehan
T +353 (0)21 4335366
E ann.sheehan@cit.ie
Ms Linda Crowley
T +353 (0)21 432 6165
E linda.crowley@cit.ie
Mr Daniel Spillane
T +353 (0)21 432 6147
E daniel.spillane@cit.ie
For further information please refer to the CIT online application guidelines and terms and conditions as outlined in the attached document:
CIT Online Recruitment Guidelines and Terms & Conditions
CIT HR Policies and Procedures - A Brief Guide
____________________________________________________________________________________________________
NIMBUS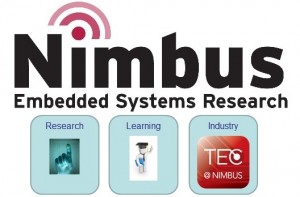 The continued success and expansion of the Nimbus Embedded-Systems Centre means we are always interested in talking to suitably qualified people.
If you are a software or hardware engineer and would like to talk to us about part-time or full-time work we would be delighted to hear from you. Currently we are particularity interested in hearing from programmers skilled at one or more of: PhP, Java/JEE, HTML5/CSS, Javascript/JQuery, C++.
If you have expertise in this area and wish to work in an exciting industry environment, please email your CV to Alex.Vakaloudis@cit.ie


CIT is an equal opportunities employer.
Human Resources Office, Cork Institute of Technology, Bishopstown, Cork.
Tel: 021 4326100; Fax: 021 4345412