Selfie Station Success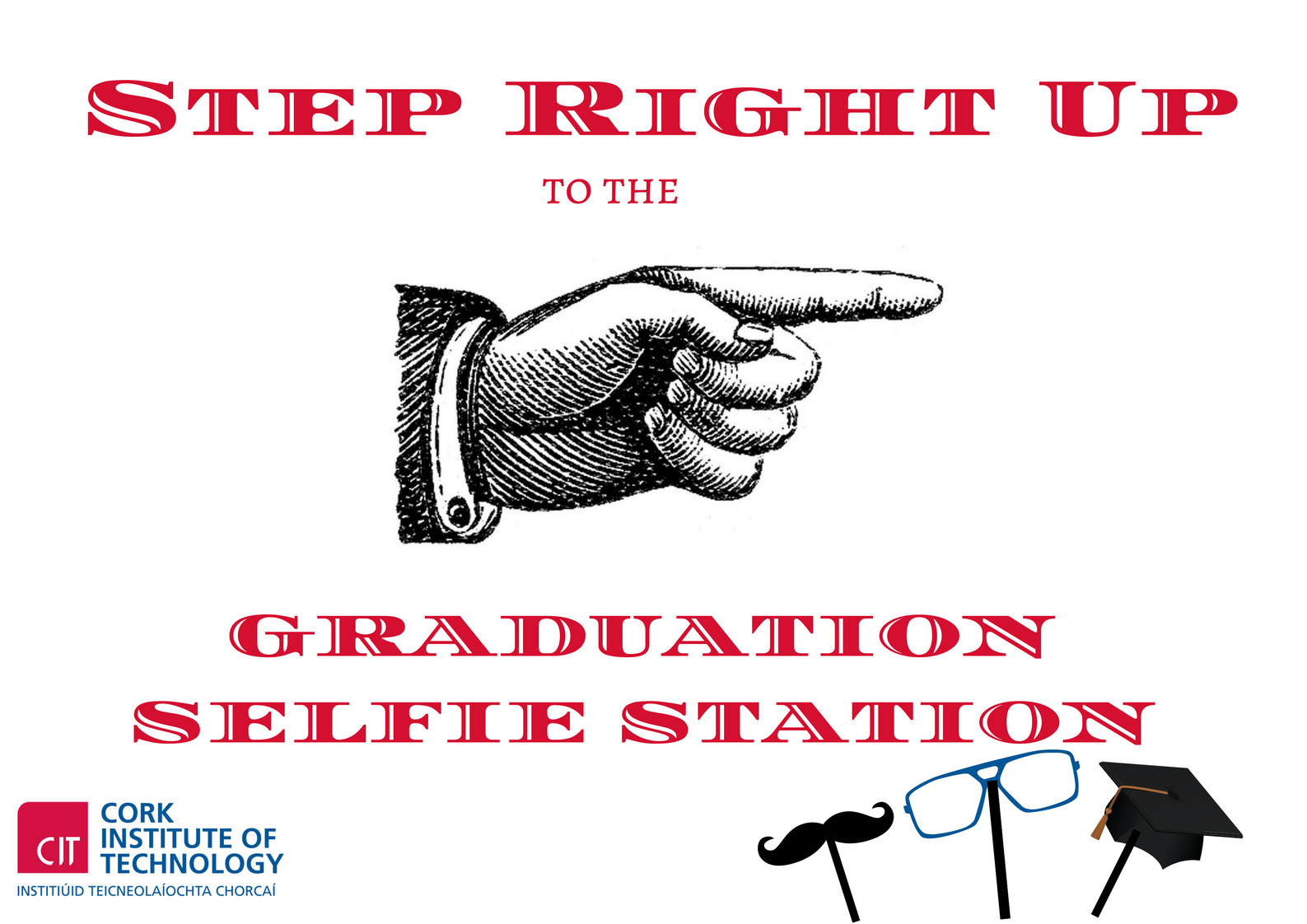 The arrival of October graced us with a chilling winter breeze and a change in autumnal weather, but in CIT October is welcomed by both staff and students alike with a little flutter of excitement and few sighs of relief along the way. Because, October, means one thing in CIT's academic calendar- Conferrings!
Graduation is an immensely important day for students, their friends and their families. It signifies their hard work and tireless dedication to their studies and their Graduation Day is cause for major celebration!
To celebrate this auspicious occasion the CIT Alumni Office launched its inaugural Graduation Selfie Station, a photo-booth themed stand with frames and props to include both classmates and their families on this special day.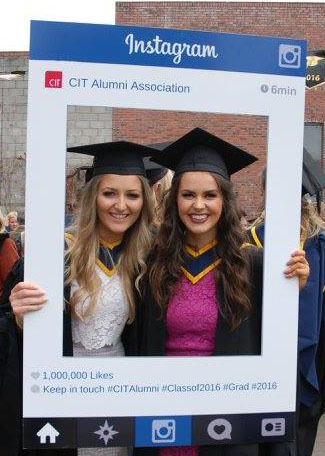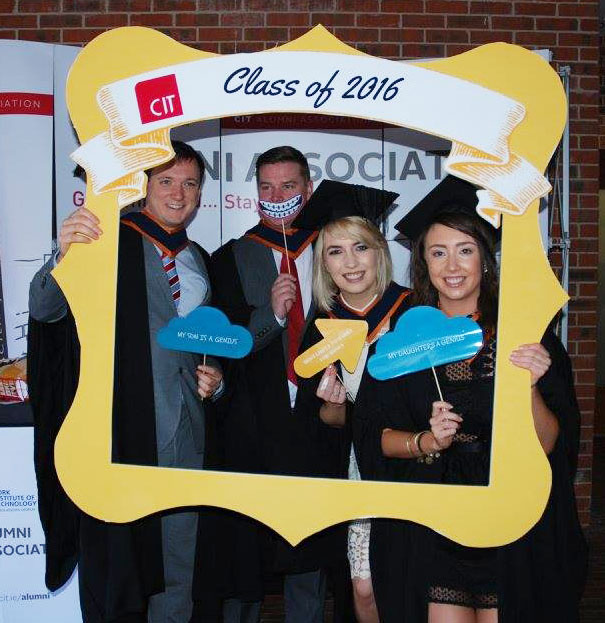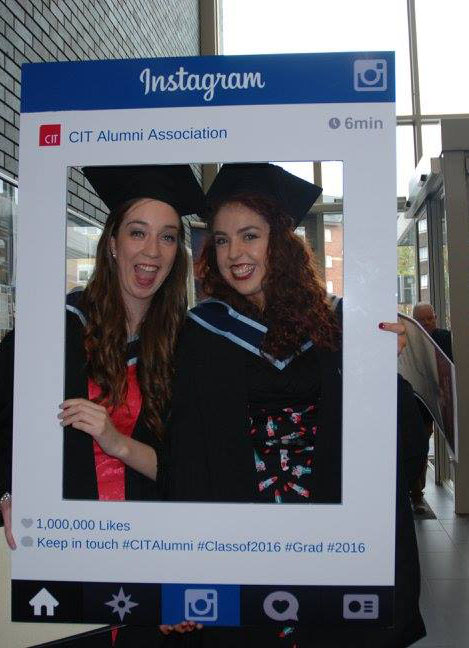 CSM Conferring- A Musical Affair!
A fantastic day was had by all at each of the conferring ceremonies and you can find & tag your photos on our CIT Alumni Facebook Page!
We also aim to travel to the NMCI Conferring ceremonies in January.
CIT Alumni Office can help you to stay in touch with each other and keep you informed about activities at CIT. Alumni simply means graduates or former students of the College. The Alumni Office keeps alumni connected to the college through regular communications and events, if you would like to receive your photos please contact alumni@cit.ie.
Please take a look around and register with us to become part of the vibrant, growing CIT alumni community.