Facilities
Lecturing
Rooms / Theatres
We have a number of dedicated lecture rooms in our department which are equipped with multi media facilities. The room capacities vary from 35 - 80 depending on the class size. Larger classes are catered for in shared lecture theatres on campus. Opposite is an example of one of our departmental lecture rooms.
Supplementary notes & handouts

Lecturing notes are supplemented with course specific handouts prepared by the lecturer. These are made available to the student in printed format or are accessible online.

Blackboard

Many modules are now delivered with the aid of an online management system (Blackboard) which allows the lecturer interface with the student by providing, notes, assessments, feedback and general class information.
IT support

In some cases interactive lectures requiring online access are delivered in our Information Technology laboratory allowing both student and lecturer the ability to collaborate in real time on lecturing material and content.

Library resources

CIT operates one of the most technologically advanced libraries in the country with over 500 individual study spaces. All CIT students have access to reference books, journals, exam papers, online databases, printing facilities and audio-visual equipment within the library.
Exams

Some modules (subjects) are examined by continuous assessement throughout the year. These ususally consist of projects, essays, industry visit reports, MCQ exams, class presentations, group based tasks etc. Other modules are examined through formal examination in dedicated exam centres throughout the campus such as the one illustrated across.
Laboratories
Infrastructure
Within the Department of Biological Sciences we have 3 fully equipped teaching laboratories which are maintained and serviced by our techincal support team. The laboratories function as an excellent learning environment for students of Biological Sciences. and are fully equipped with industry standard instrumentation.
Skills training
Students typically spend 50% of their time in the teaching laboratories learning fundamental skills and improving their technical competency. Employers frequently remark on our graduate's proficiency in the laboratory. This is attributable to the conducive learning environment created in the laboratories and to the strong emphasis placed on developing practical skills as a key part of all our undergraduate programmes.
Equipment / resources
Our laboratories are equipped and serviced to a very high specification. All standard equipment including light microscopes, spectrophotometers, incubators, water baths, plate readers, automatic pipettes, biological hoods etc are available and used throughout our practicals.
Bio-analysis

Many of our graduates gain employent as analysts. Consequently much of our undergraduate teaching programmes is dedicated to developing core analytical skills. Students are routinely trained in how to isolate and characterise specific bio-material (such as glucose, protein bio-markers, DNA etc) from a variety of biological sources including cellular material, bacteria and natural products such as food and plants.
Specialised resources

As students progress throughout the undergraduate programmes, the level of detail in the practicals increases which requires more specialised training. Our laboratories are also equipped with more sophisticated technologies including fermentation units, molecular analysis instrumentation (PCR machines etc), cell culture facilities, bio-separation apparatus and cellular engineering technologies.
This becomes particularly useful for students as they undertake their 4th year final project component.
Research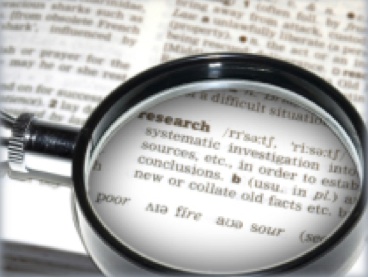 As well as our undergraduate laboratories, our BIOEXPLORE research active staff members have successfully attracted significant capital funding to our department which in the last 5 years has resulted in substantial refurbishments to our research laboratories. Many state of the art bio-analytical resources have also been acquired including bio-imaging technologies, several, real-time PCR instruments, industry grade protein purification capabilites and a new bio-informatics suite. More recently our departmental staff have also participated in and secured over €4million in funding for a new multidisciplinary research centre (CREATE) which is due to begin construction in 2012. For a more detailed analysis of our research capabilities please click here
Extra curricular resources and facilities
Sports & Leisure
All CIT students enjoy access to the wealth of resources and facilities both on campus and beyond. Within the Bishopstown campus we have some of the finest sporting facilities in the country including an international standard running stadium, 9 sports pitches, an astroturf pitch, indoor gym hall, training and fitness gymnasium and tennis courts.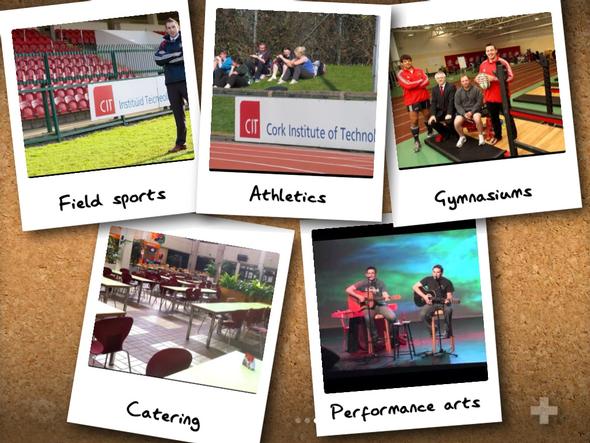 Detailed information on the numerous clubs and societies is available through the CIT societies office here.

Extended Campus