TESLA
TRANSNATIONAL ECOSYSTEM LABORATORY & ACTIONS (TESLA)
TESLA is a transnational innovation support project for the growth and development of early stage HPSU companies in the region. The innovation and business support initiatives on offer to companies in the region include helping HPSUs internationalise more quickly, access key export market intelligence in the European Union and beyond, identify new product development opportunities and identification of new sources of finance for HPSU development.

For more information: www.teslaproject.eu
Events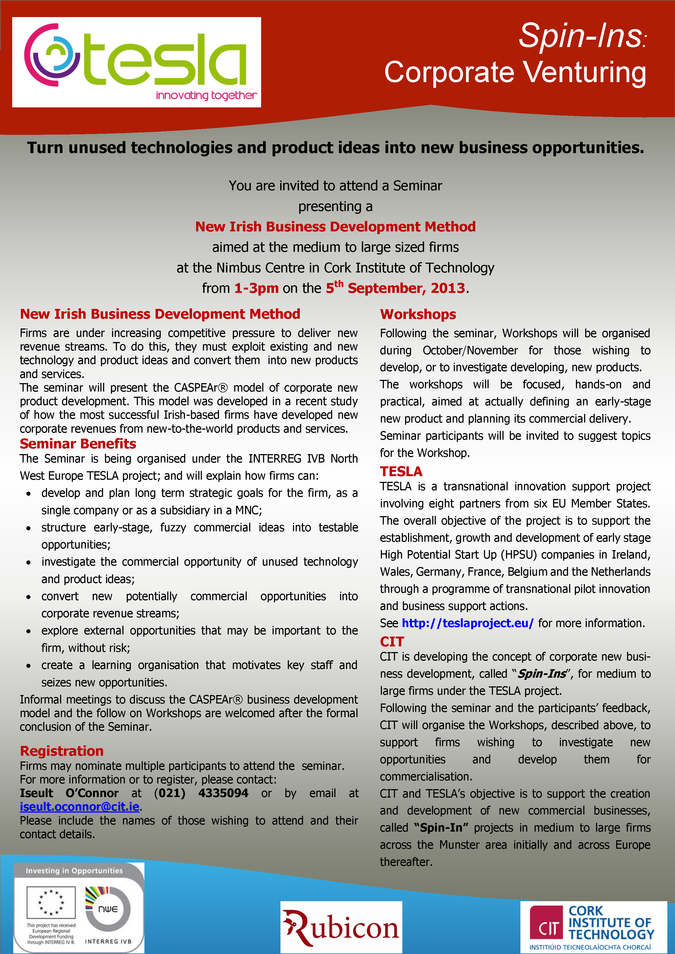 Click on the image to download the PDF version.