MSc International Business
Taking Ideas Further
WHO SHOULD APPLY?
The MSc in International Business is aimed at graduates who wish to build on their previous non-business related degree and want to develop their skills for career advancement. It is open to gradautes from non-business programmes who want to expand their horizon when it comes to their career. The programme should also appeal to those interested increasing their business acumen with a view to capitalising on their existing skills sets.
COURSE DURATION: 1 Year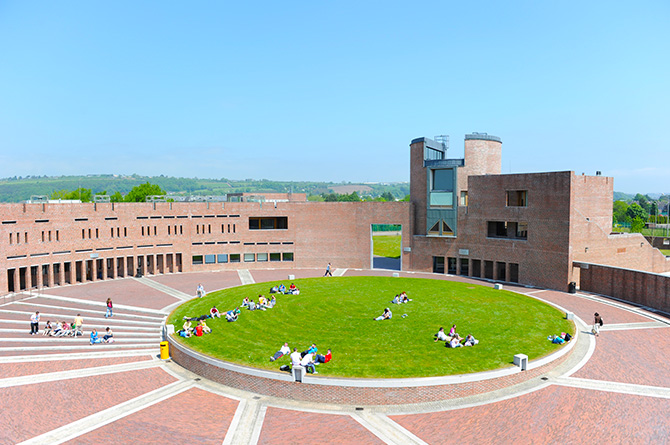 WHAT IS THIS COURSE ABOUT?
This programme is geared at providing non-business graduates with the skills required to develop and promote products and services in an international environment while furthering their business skills and knowledge. Students build upon their own discipline (science, engineering, computing etc) to develop solid understanding of Business Development, Internationalisation and Innovation in an interesting educational environment. Students will expand their business knowledge and skills through simulation, guest speakers and an international trip. Students will also undertake an industry consultancy project which will prepare them for opportunities in the workplace. The programme is an excellent opportunity for students who want to complement their degree with business skills.
WHY CHOOSE THIS PROGRAMME?
Career advancement – Graduates with complementary skillsets (e.g. Business and Computing) find employment opportunities more easily.
Internationalisation – The world marketplace is increasingly global –having an understanding of and an appreciation for that is very useful.
Industry Engagement – This programme exposes students to industry in a very integrated way that corresponds with the student's development over the year.
FIELD TRIP
The international Business Field Trip is an opportunity for immersion in non-Irish culture which serves to enhance and deepen the learning experience for students involved. The five day field trip will entail preparation work, learner activity while on the trip and subsequent submissions following the trip. The trip focuses on the skills required to develop business opportunities in new markets.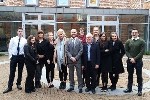 Business Trip to Belgium
Students from the Bachelor of Business in International Business with Language on a recent Business Trip to Belgium. Such a trip is also a feature of the MSc in International Business.
SEMINAR SERIES
The Seminar Series module allows students the opportunity to draw upon their learning throughout the programme and to synthesise that in the context of some direct exposure to industry leaders. Speakers, drawn from the private, public and voluntary sectors will be invited to speak on a weekly basis and to explore concepts relating to leadership, growth, change, people management, the macro environment and personal & professional development.
Students will attend these sessions and develop their knowledge of the topics being discussed and coupled that with insight into their own understanding of the business environment.
APPLIED BUSINESS PROJECT
The Applied Business Project is a capstone module which brings together the learning from the programme which is applied to a business-set project. Students will undertake a significant piece of work tacking a project for a linked company on a consultancy basis. The project will help to develop analysis and research skills but also further a student's understanding of the international environment.
Entry Requirements
This programme is geared at non-business students. As students will emanate from non-business areas the following entry criteria need to be met:
A H21 in an Honours Degree in a non-cognate area. All areas where the specialism is not business, Marketing, Accounting/Finance or BIS will be considered
A Personal Statement must be provided by the applicant.
An interview may be held with certain candidates.
An IELTS of 6.5 (or equivalent) will be requested of non-EU students where deemed appropriate by the HOD.
ENQUIRIES TO:
Dr. Noel Murray
Department of Marketing & International Business,
Cork institute of Technology,
Bishopstown, Cork.
Tel: 021 433 5512
Email: Noel.Murray@cit.ie
Apply Online

Click on the Apply Tab on the course information page to submit your application online

School of Business Website

Should you require more information regarding the School of Business please see our website business.cit.ie