Passive Housing
Fully Funded 2 week Passive Housing & Sustainable Energy course in Germany
'A Hugh Success'
The Centre for Advanced Manufacturing and Management Systems (CAMMS) at Cork Institute of Technology (CIT) was awarded funding as part of the Leonardo Da Vinci Mobility programme to train suitable participants in 'Passive Housing and Sustainable Energy Technology using timber frame construction' (PHASE project).
Leonardo Da Vinci is part of the European Commission's Lifelong Learning Programme 2007-2013, and focuses on vocational education and training, using transnational cooperation to improve quality, foster innovation and promote the European dimension of vocational education and training systems and practices.
What did the course involve?
The programme funded 136 people from Ireland to attend a fully funded, two week training programme at one of the worlds leading centers for Passive Housing in Biberach an der Riss, in southern Germany. The flights, transfers, accommodation, and food were all paid for as part of the programme.
The scheme enabled participants from Ireland to travel to Germany and learn about building and retro-fitting energy-efficient buildings using renewable technologies and sustainable materials.
As well as theoretical and practical training, participants went on site visits to see how the training could be applied in practice.
The course included topics such as timber construction, planning for retrofits and Passive House projects, air-tightness in buildings, heat bridges, U-values, heat bridges, insulating materials, windows and doors, and ventilation systems.
The benefits:
For employers
• Providing a unique opportunity for exposure to new and advanced training and techniques.
• Acquiring knowledge and greater familiarity with European practices and systems not available
• in the UK.
• Forging relationships with other European companies and organisations.
• Meeting the demand for more and better quality apprentices.
For apprentices
• Acquiring new expertise and professional skills.
• Increasing confidence, language and inter-cultural skills.
• Enhancing knowledge of working in other countries.
• Applying their new skills and experiences.
New Building Regulations have been in place since the end of October 2013 and requires the industry to improve the airtightness of buildings, improve ventilation, eliminate cold bridges and improve insulation levels. Government targets for more sustainable homes as well as higher demand from customers mean that the skills provided through this training programme are vital for those working in the industry.
The content involved theory, case studies, comparison of Irish and German practices with a focus on retrofitting and new buildings.
All training was delivered by experts in the field at the KOMZET centre. Theoretical knowledge is mixed with practical demonstrations to enhance learning experience. Visits and exposure to the relevant heating systems, suppliers and installations, is used to back up the theoretical knowledge.
The programme provides participants knowledge and hands on experience in the design, development and construction of passive houses. It is this practical experience that will give participants the opportunity to either find employment, progress in their current roles or develop their own business to incorporate passive housing technology into carpentry and house construction.

Testimonials
Peter (Construction): "This one of the best learning experiences of my career. It was amazing how much information was packed in to those 10 days and the fact that it was taught in a way that actually kept everyone interested and allowed us to retain the information is truly commendable. The material was presented in a way that was clear and easy to understand, you reinforced the material often and you showed many real life examples. Thank you for all your help. Keep up the good work."
Breda (Engineer):" An exceptional opportunity to learn about such a valuable and useful subject in a country where they are leaders in the field. I hope to implement some of these practices into Ireland and would like to thank you for giving me the tools and knowledge to do so. I would highly recommend this programme to anyone with an interest in this field."
Why Germany?
Germany has advanced almost a decade ahead of Ireland and other nations in the development of leading renewable energy technology. This is due to groundbreaking government and local authority policies and incentives for renewable energy production.
The Biberach region is a centre of excellence in the building of passive houses using timber frame construction. The training centre where the course takes place is a world leader in passive housing and renewable energy.
By attending this training programme participants were provided with the latest techniques for improving energy efficiency in housing which can be brought back to Ireland and give participants the opportunity to gain essential international work experience.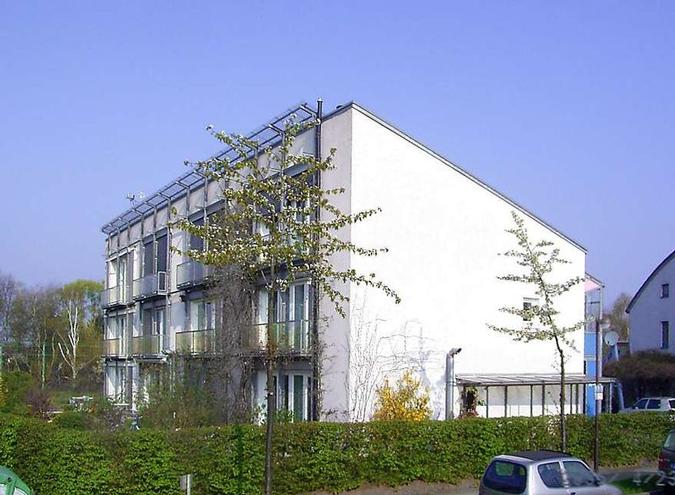 One of the original 1990 Passive Houses, located in Darmstadt, Germany. More info: Wikipedia
Where is Biberach an der Riss?
Biberach is located in the state of Baden-Württemberg, in southern Germany.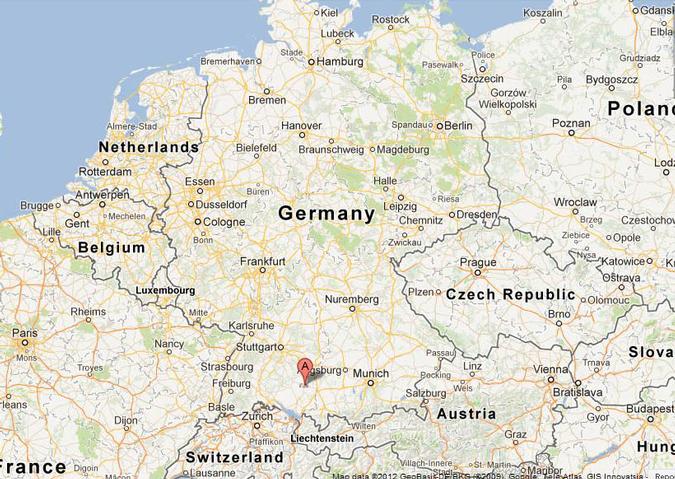 Further information & future courses
CIT has now filled its quota of students for the Passive Housing course; however Blanchardstown IT is taking over the provision of funding for Phase 4 and is now accepting applications for the next available course which is due to take place in May 2014. Further information and course dates are available at www.itb.ie/phase<http://www.itb.ie/phase
For further information please contact: