Dee Mangan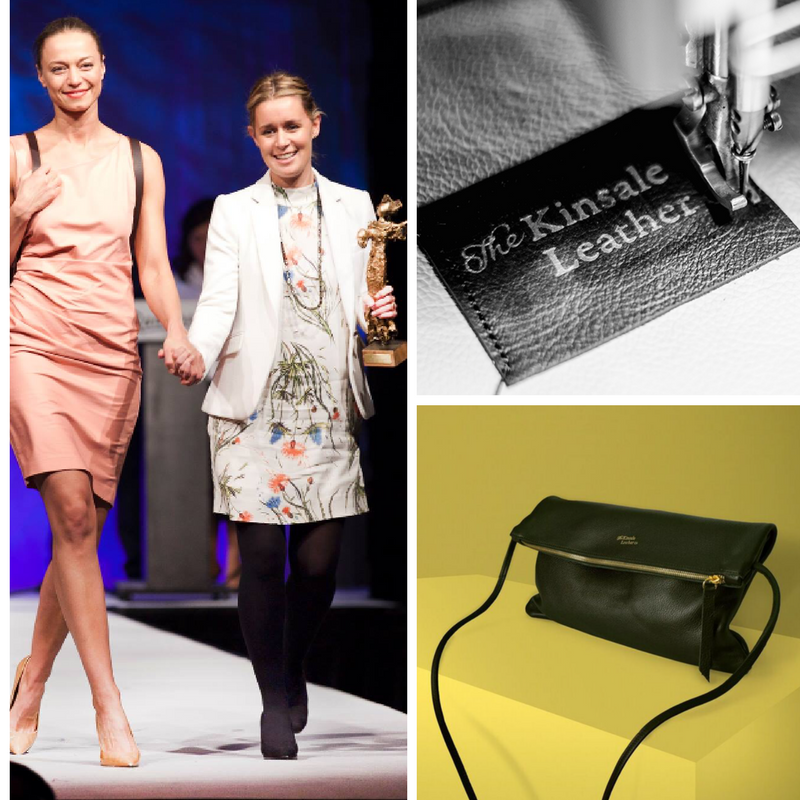 Dee Mangan founded Kinsale Leather Company in 2014 and has been inundated with well-deserved successes ever since. Their bags, totes and clutches are handmade in Kinsale and their quality just speaks for themselves, this has resulted in Dee's nomination for Irish Best Young Entreprenuer and being named Irish Accessory Designer of the Year for 2016.
Despite Dee being super busy renovating the Kinsale Store, we managed to catch up with her about her time at CIT..
What course did you study in CIT?
MA in Public Relations & New Media, the first year it was running.

What is your best memory in CIT?
The day I handed in my thesis! We had a small class of 16 (I think) and just the fun we had in class everyday.
How has CIT helped you on your journey to where you are now?
I simply wouldn't be where I am now without CIT. Emmett Coffee emailed our class the application for what became my first real job in retail; a PR internship with Blarney / Meadows & Byrne in their buying office. It was for 9 months and I stayed for a year, the experience I got there shaped my entire career and knocked the corners off me! Frank O Donovan also suggested I apply for a bi-weekly column in the Southern Star, which I did for 18 months giving me more incredible experience. Over the last two years and especially since I won Irish Accessory Designer of the year last March I'm interviewed a good bit and have to present my brand a lot, the practical experience I got during presentations and public speaking in CIT has really stood to me.
Any advice to current students?
Everyone has their own very unique set of skills, if you can identify them now and make it your mission to master them, not only will you do really well but you'll enjoy your job. I'm good at designing ladies accessories and selling them, yet I once applied for an excel-based procurement job because I hadn't found my niche. I would've been both shockingly bad and deeply unhappy in that job purely because it didn't suit my set of skills. I think Einstein summed it up with: If you judge a fish by its ability to climb a tree, it will live it's whole life believing it is stupid!
Did anyone in CIT have a positive influence on you during your time?
I'm still really good friends with three of the girls in my class in 2010. I thoroughly enjoyed CIT. Having completed my undergraduate in another university in Cork where none of my lectures knew my name or cared if I turned up to class, I found the level of encouragement in CIT much more enjoyable and satisfying.

Were you involved in any events or societies during your time in CIT?
Do nights out count?!