Suzanne Lynch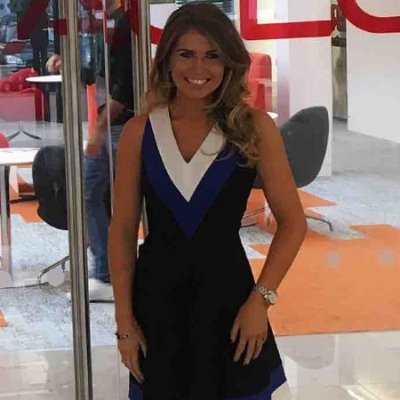 Suzanne Lynch is one of our Chicago based alumni, having graduated in 2012 her careers path has a been an eventful one, going from Gala store manager to shop owner to Account Manager for the Oracle Corporation.
While travelling Route 66 last summer she was recruited by the IDA Ireland due to her sales and enterprise experience, the role, Vice President of Emerging Business, based in Chicago requires the winning of Foreign Direct Investment for Ireland. She moved to Chicago last October with fiance, and CIT graduate and regards it as the best decision she's ever made!
Suzanne tells all about CIT's influence on both her professional and personal development and gives incredible advice to current students..
What course did you study?
Bachelor of Business
What did you most enjoy about your time at CIT?
CIT offers tremendous support, the classes are large enough to to fill you with a new learning experience but small enough to feel like you belong and can ask for support at any time. The lecturers are of high standard and are extremely approachable.

I have played camogie all of my life and CIT gave me a great platform to continue to do so. I played Ashbourne with CIT, club camogie with Ballygarvan, and some county camogie with Cork.
How has the course you studied in CIT helped you with your career?
From my very first role in Lifestyle Sorts I felt I had an edge in the company because I was studying Business in CIT at the time. I was able to analyse business trends and challenges and more importantly, react to them. That mantra has followed me throughout my career.

In each role I have listed above my time in CIT has stood to me greatly. It has helped my business acumen, strategic awareness, project management, the importance of efficient marketing, and the importance of effective people management.

I met great people during my time in CIT. I look back fondly at lecturers such as Maria Benson and Maurice Murphy who take great pride in their roles and students. I also made friends for life through camogie and my classmates.
What is your greatest achievement to date
I feel a great sense of achievement in the role I do now for IDA Ireland because it effects so many families in Ireland. Increasing the number of jobs in Ireland fills the people in the organisation with great pride and it is a tremendous experience to work in that type of environment.

At our recent Annual Conference our CEO Martin Shanahan announced record breaking figures of almost 200,000 jobs created by IDA Ireland. What an achievement from the people of IDA and from Ireland as a country.
Any advice to current students?
Network-network-network!!!!!

Networking is invaluable to you and your career. The person sitting next to you in college right now might have their own business some day, or manage a team in an exciting company. I once met someone at a hen party who ended up being involved in my interview process for one of my past roles....you just never know who is actually sitting next to you.

Keep connecting with everyone you meet on social media, social referrals have become huge in companies and it is a great platform to stay connected with people and see new roles appear as they become available. My last two job interviews with Oracle and IDA Ireland were both organised over Facebook and Linkedin, simply form being connected to the right people.

Always be yourself, be respectful and professional to people no matter where you are, impressions last.

Throughout your career build yourself and others up. Don't be afraid to speak up about your own work but equally give praise when your peers excel too. Irish people need to praise each others success, we have so much talent in our country. Always help others and remember who helped you.

While working part time in college in retail, bars, etc push yourself! Learn why the business is doing things the way they do. Ask to get involved in the strategy, give ideas and recommendations, get your name out there. Whether you work in the local shop, local bar, or for a nationwide brand you can learn about footfall, conversion, margin, and you can definitely give ideas to help grow the business.

First impressions last in a company, be known as a hard worker from the beginning. If you work hard you will achieve your goals and if you do fail you (and your boss) will know it is not because you didn't try hard enough.

Enjoy your work and find passion in what you do. Make sure you have a good work/life balance. On a Friday I always like to feel that I have really earned my weekend and in the same breath I make sure I actually do enjoy my weekend. Close the laptop, recharge, live.

If the challenge does not scare you it is just not big enough! Taking charge of a team in Lifestyle Sports was daunting, opening my own business was terrifying, moving to Dublin for Oracle was my fist time living outside of Cork, and moving to Chicago for IDA Ireland was a matter of facing the unknown. But I didn't let fear deter me from doing all of those tings which were also exciting, fascinating, challenging, nurturing, and rewarding. Each opportunity led to the next one and increased my market value.

Go for roles outside of your comfort zone, please don't stay within your comfort zone when it comes to college projects, work opportunities, travel, or relationships. Push yourself, scare yourself, fail, get up and go again!
Why would you recommend CIT as a good place to study?
In every interview I ever gone for I always speak so highly of CIT. Likewise, in any work presentations I prepare I include some background info on myself and recommend CIT as a place of study. There is no forgotten student on the campus of CIT.
To be featured as our CIT Alumni of The Week please contact us at alumni@cit.ie.