Top Academic to Visit Hincks Centre to Collaborate on Entrepreneurship and Employability Research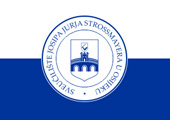 Published on: Thursday, 06 October 2016
Over the summer, a bilateral agreement between CIT and J.J. Strossmayer University in Osijek, Croatia was signed to facilitate staff mobility for collaborative research in entrepreneurship. On October 4th, Dr Ljerka Sedlan König will travel to Cork to spend one week delivering guest lectures and researching with Dr Breda Kenny and Rebecca Robinson, postgraduate researcher in the Hincks Centre, on a research study of the impact of entrepreneurship education on graduate employability. Dr Sedlan König has researched this topic in Croatia and has published widely on the topic and works at the University of Osijek as Assistant Professor. She has 25+ years' experience of research and teaching. At the Faculty of Economics she teaches courses in business communication: Public speaking skills, Negotiation skills and Communication in sales. She is also a lecturer at the London School of Public Relations subsidiary in Zagreb and the owner of School for Business Communication King in Osijek. She began her career teaching English as a foreign language. She did her Master's degree in the USA, studied teaching negotiation skills at Harvard Law School and did her PhD in entrepreneurial behavior. The main areas of her research are developing entrepreneurial behavior, entrepreneurship education, business negotiation skills, presentation skills and public relations and business communication, and she has published eighteen scientific papers on these topics. She has participated in national and international research projects, and has presented papers at scientific conferences at home and abroad. She has also published four text books on the subject of business correspondence, negotiating, speaking in public and business telephoning skills.
According to Dr Breda Kenny, Head of Hincks Centre for Entrepreneurship Excellence in CIT, "we are privileged to collaborate with J.J. Strossmayer University and with Dr Sedlan König. This university holds a UNESCO Chair in entrepreneurship and is a relationship that we value highly, we will also explore potential to collaborate further on EU and collaborative research projects with Dr Sedlan König while she visits Cork."
J.J University of Strossmayer, in Osijek in Croatia under the leadership of UNESCO Professor of Entrepreneurship Slavica Singer, began in the late 1990s to build a portfolio of programmes aimed at supporting, both academically and in practice, the entrepreneurial recovery of a region, greatly devastated by war. With limited resources, but with the support of the Open Society Institute, the University initiated, in 2000, an innovative Masters in Entrepreneurship. It has now an undergraduate programme in the same field and has introduced a doctoral programme in partnership with a range of other European universities (supported by the EU).. In line with the philosophy of approach described above, the University has also established an independent Centre for Entrepreneurship in Osijek which offers a range of practical counselling and training programmes to the small business and stakeholder community in the region and beyond. A Franchise centre has followed alongside a Family Business Forum. There is also an Incubator to assist new business starts. The entrepreneurship group at the university has played a lead role in the development of the Slavonian Regional Development Plan and in the creation of a national Small Business Policy think tank, Cepor. The Centre has extensive linkages throughout South East Europe. There are also close links with other institutions in Europe and the USA aimed at building innovative curricula and developing staff capacity. In recognition of the achievements to date, the University's has brought all of this activity under the umbrella of ICES - International Centre for Entrepreneurial Studies.